'Workplace AI revolution isn't happening yet,' survey shows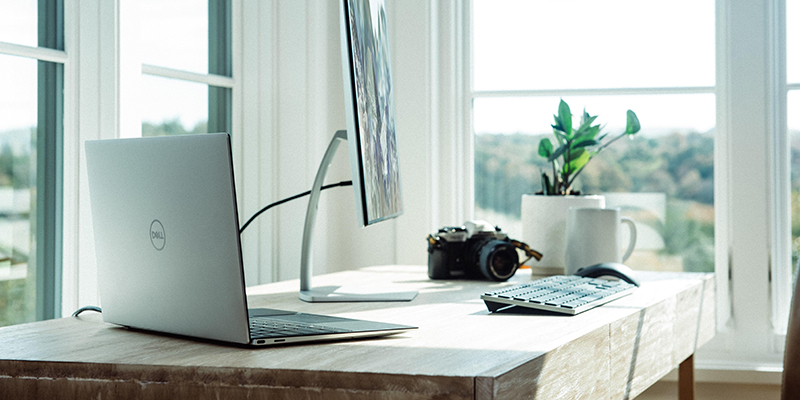 The UK risks a growing divide between organisations who have invested in new, artificial intelligence-enabled digital technologies and those who haven't, new research suggests.
Only 36% of UK employers have invested in AI-enabled technologies like industrial robots, chat bots, smart assistants and cloud computing over the past five years, according to a nationally representative survey from the Digital Futures at Work Research Centre (Digit). The survey was carried out between November 2021 and June 2022, with a second wave now underway.
Academics at the University of Leeds, with colleagues at the Universities of Sussex and Cambridge, led the research, finding that just 10% of employers who hadn't already invested in AI-enabled technologies were planning to invest in the next two years.
The new data also points to a growing skills problem. Less than 10% of employers anticipated a need to make an investment in digital skills training in the coming years, despite 75% finding it difficult to recruit people with the right skills. Almost 60% of employers reported that none of their employees had received formal digital skills training in the past year.
Lead researcher Professor Mark Stuart, Pro Dean for Research and Innovation at Leeds University Business School, said:
A mix of hope, speculation, and hype is fuelling a runaway narrative that the adoption of new AI-enabled digital technologies will rapidly transform the UK's labour market, boosting productivity and growth. These hopes are often accompanied by fears about the consequences for jobs and even of existential risk.
However, our findings suggest there is a need to focus on a different policy challenge. The workplace AI revolution is not happening quite yet. Policymakers will need to address both low employer investment in digital technologies and low investment in digital skills, if the UK economy is to realise the potential benefits of digital transformation.
Stijn Broecke, Senior Economist at the Organisation for Economic Co-operation and Development (OECD), said:
At a time when AI is shifting digitalisation into a higher gear, it is important to move beyond the hype and have a debate that is driven by evidence rather than fear and anecdote. This new report by the Digital Futures at Work Research Centre (Digit) does exactly this and provides a nuanced picture of the impact of digital technologies on the workplace, highlighting both the risks and the opportunities.
Mary Towers, future of work and AI lead at the Trades Union Congress (TUC), said:
This report is much-needed. It is really important that workers and unions are consulted over the use of next technology at work - rather than it being imposed. This will help build trust and help stop staff from being at risk of exploitation. New forms of worker tech - like AI - are now making life-changing decisions over hiring, firing and performance management.
In addition to employers acting with transparency, we urgently need to beef up our regulatory framework. UK employment law is simply not keeping pace with developments in AI and other new forms of technology. This is leaving many vulnerable.
Peter Cheese, Chief Executive of the Chartered Institute of Professional Development (CIPD), said:
The investment in and adoption of rapidly advancing digital technologies in all forms will impact every organisations competitiveness and longer term survival. This important report based on a first national survey should act as a wake up call to policy makers and all business leaders and stakeholders. There is evidence of clear divides emerging between companies and even sectors who are digital adaptors, and those who are not.
Furthermore, the longstanding challenge in the UK of under investment in skills shows through, risking not just the ability of organisations to respond to changes, but also the concern of people being left behind. Now is the time to act. To engage across organisations, to experiment and innovate, and to think strategically and responsibly about the opportunities, and threats, from this digital revolution.
The main reasons for investing were improving efficiency, productivity and product and service quality, according to the survey. On the other hand, the key reasons for non-investment were AI being irrelevant to the business activity, wider business risks and the nature of skills demanded.
There was little evidence in this survey to suggest that investing in AI-enabled technology leads to job losses. In fact, digital adopters were more likely to have increased their employment in the five-year period before the survey.
As policymakers race to keep up with new developments in technology, the researchers are now urging politicians to focus on the facts of AI in the workplace.
The Employers' Digital Practices at Work Survey is a key output of the Digital Futures at Work Research Centre, which is funded by the Economic and Social Research Council (ESRC) and co-led by the Universities of Sussex and Leeds Business Schools. The First Findings report will be available on the Digit website on Tuesday 4 July.
Further information
Email University of Leeds Press Officer Mia Saunders at m.saunders@leeds.ac.uk with media enquiries.
'Employers' Digital Practices at Work Survey: First Findings Report' by Professor Mark Stuart, Dr Danat Valizade, Felix Schulz, Professor Brendan Burchell, Professor Richard Dickens and Professor Jacqueline O'Reilly will be available on the Digit website on Tuesday 4 July.
An embargoed copy of the report is available on request for journalists.
The Digital Futures at Work Research Centre (Digit)
The Digital Futures at Work Research Centre (Digit) is funded by the Economic and Social Research Council to explore how digital technologies are changing work and the implications for employers, workers, job seekers and governments. The Centre is co-led by the University of Sussex Business School and the University of Leeds Business School with partners at the Universities of Aberdeen, Cambridge, Manchester in the UK and Monash in Australia. Visit: digit-research.org.uk.
University of Leeds
The University of Leeds is one of the largest higher education institutions in the UK, with more than 39,000 students from more than 137 different countries. We are renowned globally for the quality of our teaching and research.
We are a values-driven university, and we harness our expertise in research and education to help shape a better future for humanity, working through collaboration to tackle inequalities, achieve societal impact and drive change.
The University is a member of the Russell Group of research-intensive universities, and is a major partner in the Alan Turing, Rosalind Franklin and Royce Institutes www.leeds.ac.uk
Follow University of Leeds or tag us in to coverage: Twitter | Facebook | LinkedIn | Instagram
About the University of Sussex
For over 60 years the aim of our courses, research, culture and campus has been to stimulate, excite and challenge. So from scientific discovery to global policy, from student welfare to career development, the University of Sussex innovates and takes a lead. And today, in every part of society and across the world, you will find someone from the University of Sussex making an original and valuable contribution. Visit www.sussex.ac.uk.
For information, please contact Tom Walter on t.c.walters@sussex.ac.uk or press@sussex.ac.uk.
About the Economic and Social Research Council
The Economic and Social Research Council (ESRC) is part of UK Research and Innovation (UKRI), a non-departmental public body funded by a grant-in-aid from the UK government. We fund world-leading research, data and post-graduate training in the economic, behavioural, social and data sciences to understand people and the world around us. Our work helps raise productivity, address climate change, improve public services and generate a prosperous, inclusive, healthy and secure society. www.ukri.org/esrc