Cabinet Office visit Business School for live Budget insights session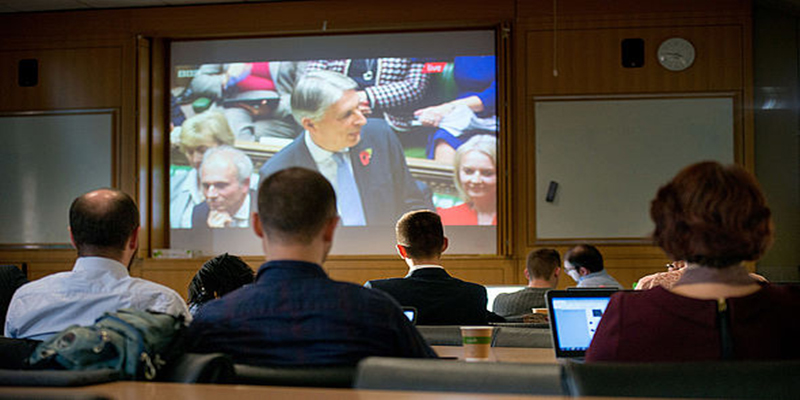 Cabinet Office team visits Leeds University Business School.
On Monday 29 October as Chancellor of the Exchequer Phillip Hammond presented his Budget to Parliament, academics, students and alumni gathered at the Business School to listen and reflect, giving their insights to a team from Whitehall.
The discussion that followed the announcement was facilitated by the Cabinet Office team. It's aim was to gather intelligence in reaction to the Budget and collect opinions on the possible implications for personal taxation and wages, stamp duty and housing, welfare and pensions, the economy, public finances, defence and security, businesses, education and health, transport, culture, the environment and Brexit.
Academics involved included:
Dr Iain Clacher, Pro-Dean International and Associate Professor in Accounting and Finance
Professor Chris Forde, Professor of Employment Studies and Co-Director of the Centre for Employment Relations Innovation and Change (CERIC)
Dr Richard Hayton, Associate Professor of Politics
Professor Cristina Leston Bandeira, Professor of Politics
Dr Hinrich Voss, Associate Professor in International Business
Professor Nick Wilson, Head of Accounting and Finance Division and Director of the Credit Management Research Centre (CMRC)