Getting the Most out of Networking at Conferences
Research and innovation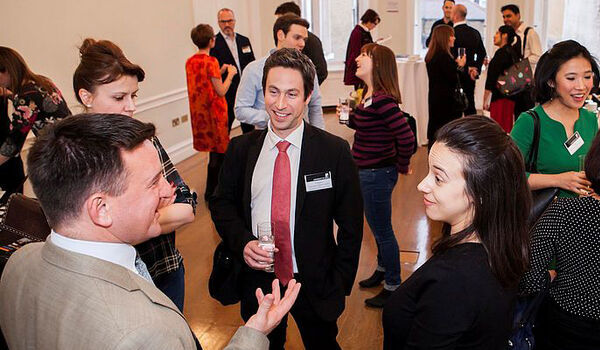 Attending conferences is an excellent way for an early career researcher to build professional relationships to help improve the quality of their research.
As an early career researcher myself, networking at conferences has not only led to offers of joint projects and papers, but formation of critical research friendships. Significantly it has led to being mentored by experts in the field of research, which in turn has propelled my enthusiasm for undertaking my research.
Here is my advice for making valuable connections at conferences:
Prepare
Have clear objectives in mind in order to make effective connections. For example, do you want to meet an expert who can become a valuable mentor? Do you want advice as to the most suitable way to analyse your research? Often a delegate list will be distributed, in which case identify who you would like to meet and how they could potentially help you achieve your networking objectives.
If such a list is not available, consider the type of person who would be beneficial to network with eg someone who has done research in a similar context or who has published widely in your field.
For any specific people you have identified, ensure you are familiar with their current publications and also any research or projects that link to your work. Preparation should include a very brief summary of your research and ensure you refresh yourself with current research in your field.
Connect with Someone You Do Not Know
Resist the temptation to speak to people from your own organisation or research course, instead speak to a stranger. Introduce yourself to someone on their own initially or in a smaller group, later do the same, but with a larger group.
Start by introducing yourself, your institution and your research. You should also have a list of questions to fuel the conversation that perhaps lead into the objectives that you initially set out.
Throughout the conversation try to identify common interests as this will help you to develop long-lasting connections and consider how you can offer support to them. This then prepares the ground for asking more purposeful questions linked to developing your research such as "What did you do?" or "What reading would you suggest?"
To keep the conversation going, show interest in them by asking them to elaborate on some work they have done.
Meet an Expert or Someone You Targeted to Meet
Approach them with confidence, introduce yourself and say something that shows you know their work. For instance, "I loved your article on XYZ and referenced it a good deal in my conceptual framework because XYZ. Is there anything you would do to add to the research since it was published?"
In the past I have thought of experts as being unapproachable because, in comparison to an early career researcher, they have vast experience and knowledge in the field. However, this is just a myth and sometimes without asking, experts have given me their personal contact details or offered to help with my thesis in some way.
If the expert does not proffer anything but seems interested, then do not be afraid to ask. However, based on the depth of the interaction, judge the level of their support or involvement that you ask for.
Previously it was mentioned that effective networking should be mutually beneficial, but this does not have to be something tangible that is task-related. Instead it could be the abstract of your competed thesis or I have found expressing your gratitude, perhaps followed up by a 'thank you' card, works well.
Follow Up Your Connections
After the conference, follow up your new contacts after a week. This could be following up with anything that you said you would do afterwards or a more general message to say that as your research develops, you appreciate their offer of support and will be in touch in the future.
Contact us
If you would like to get in touch regarding any of these blog entries, or are interested in contributing to the blog, please contact:
Email: research.lubs@leeds.ac.uk Phone: +44 (0)113 343 8754
The views expressed in this article are those of the author and may not reflect the views of Leeds University Business School or the University of Leeds.