NARTI: advancing researcher development in business and management
Research and innovation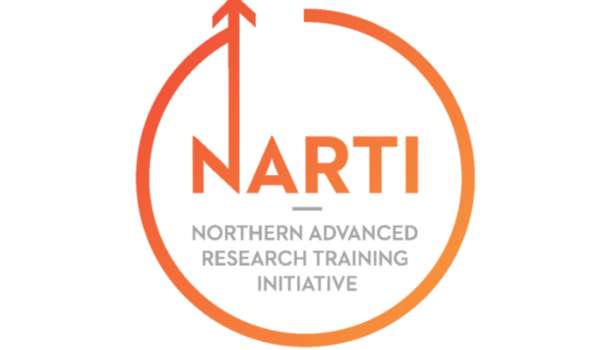 NARTI's mission statement:
Advancing research capacity and impact among doctoral and early career scholars in business and management through a strong northern university network and engaging with world class expertise.
Since our last blog post, we have built on our mission statement and retained a strong collaboration with our partner universities.
NARTI is a unique network of universities who collaborate to support the training and development agenda of doctoral students and early career researchers. Our programme of high quality and specialist training responds to researcher needs and enhances employability whilst providing strategic opportunities for networking and capacity building.
NARTI continues to provide specialist training for doctoral researchers, early career researchers and academics through the facilitation of events, retreats and conferences, and establishes networks to share cross-regional expertise. The organisation has initiated a step-change in the quality and vision of advanced research and methods training through this collaboration and as a result, NARTI's events over the last 12 months have included:
Paper Development Retreats for Early Career Researchers
Professional Skills Training
In addition to its regular regional events, NARTI also offers one- and two-day retreats for early career researchers to work with top journal editors and writing coaches, while the NARTI Annual Doctoral Conference offers doctoral researchers from business and management schools the opportunity for advanced dialogue and debate on a range of methodological issues.
Writing and paper development retreats
NARTI organises a series of writing retreats in collaboration with the Society for the Advancement of Management Studies (SAMS). The one- or two-day structured writing retreats follow the model established by Professor Rowena Murray and the aim is to use dedicated and focused time to progress writing projects in a supportive and non-surveillance environment.
Paper development retreats are designed for a small group of authors who are almost ready to submit papers to a quality journal. Authors work with senior academics who have published widely and prolifically and will work together to critically review each other's work and receive valuable peer advice.
Doctoral Conference 2019
This year's Doctoral Conference – 'Risky Business: Responsibility and Resilience in a Turbulent World', was hosted by Huddersfield Business School and attracted over 30 doctoral students at various stages of their studies. A keynote address by Professor David McKie, University of Waikato, on 'Weathering Turbulence: Lessons from Butterflies, Predictions and the Sciences of Uncertainty' set the scene for a thought-provoking and insightful conference. Further workshops by Dr Anna Williams and Professor Julia Meaton contributed to the theme of the conference and many participants presented their research to an engaged audience.
Next year's conference will be held in Liverpool and will be jointly organised by colleagues at the University of Liverpool Management School and Liverpool Business School.
AIDEA Summer School, Capri
Each year, NARTI provides bursaries for three doctoral students to attend the AIDEA Summer School in Capri which takes place over five days during September. This years' Summer School attracted around 50 doctoral and early career researchers from European business and management schools, who attended presentations including 'Research Craft' with Professor Emma Bell (Open University) and 'Reviewing and Being Reviewed' by Professor Roberto Di Pietra (University of Siena) and Professor Hugh Willmott (Universities of Cass and Cardiff).
As early researchers, it is easy to become so entrenched in our research that we run the risk of becoming myopic in our thinking. Workshops, such as these, provide us with the forum to expand our thinking in an academically stimulating and engaging environment with first class lecturers and colleagues. All of the sessions were value-added and thought provoking such that I am leaving with renewed motivation, new friends and wonderful ideas that will serve to strengthen my research
---
Visit the NARTI website to read more about our objectives, our partners and how we are providing a platform for researchers to work with globally-recognised scholars and to establish invaluable collaborations.
The views expressed in this article are those of the author and may not reflect the views of Leeds University Business School or the University of Leeds.