Developing a repertoire of writing strategies
Research and innovation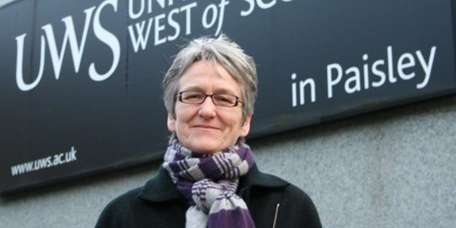 Get yourself a repertoire of writing strategies
Rather than looking for 'ideal' writing times and places, mix it up. Write for an hour in the office, 90 minutes in the early/late evening at home, a morning in a coffee shop, 30 minutes in the supermarket café, a day in the library, two days at a writing retreat – any time, any place. Do all of these.
How can you jump in and out of writing like this? By doing three things: write with other people, make your writing goals 'stupidly small' and privilege writing over everything else. The key point is not to get locked into 'one way' of writing: write with different groups, at different times and in different places.
Write with different groups
Write with people you work with. Write with people in another department. People in another place. Join a virtual writing group. Write with people doing different types of writing from you. As long as it's not the same people all the time, because the aim is to write with different people. Even with one other person – but it need not always be the same person. What matters is that they want to write too. You'll get each other started and keep each other writing. You'll use accountability to your mutual advantage. Not in the sense of monitoring each other, but committing to putting writing before everything else. To do this, you agree to unplug from wifi and switch off your phones.
Write at different times
If you're worried about whether you'll be able to write for 30 minutes, on demand, or how you'll get started quickly, the answer is to use a writing warm up: write about your goals for 5 minutes, in sentences. Then start your actual writing for your goal for that session.
Everyone knows they need to set specific goals. Use verbs. Instead of saying, "I'm going to write …" use a verb to define the purpose of the text you'll write, e.g. define, explain, summarise, review, critique etc.
Make writing goals 'stupidly small'. For example: "I will summarise the literature in 200 words in 30 minutes." If there are no numbers, the goals are not specific.
Of course, it is crucial that you stick to the time limits you set, but this is much easier when you're writing with other people or even with one other person.
You know the importance of monitoring the extent to which you achieved your goal – otherwise there's no point in having a goal. This helps you set realistic goals for next time. In fact, this may be how you learn to set realistic writing goals for the time slots you actually have.
Write in different places
Write in places where you already write. Write in other places. Write somewhere that is mid-way between where you live/work and the people in your writing group live/work.
If there is noise, if someone in the café or on the train is talking loudly, or there's a lawn mower outside your window, use headphones. Not all the time, just be ready to, in case you have to. Expect some places to be less than 'ideal' for writing. Deal with it.
This will be easier to do when you write with other people. People who write in groups say they don't notice noise. The level of concentration they get when writing with others blocks out any noise. In Scotland, this is when we say that a pipe band could go through the room, and you wouldn't notice. (Think of bagpipes. Indoors.)
Finally, whoever you write with, whenever you write, wherever you write, always finish by defining your next writing goal. Make it specific. Next time you sit down to write, you'll know exactly what to do. In fact, before then, you'll be thinking about how you're going to write that next thing, rather than worrying about how you'll ever get back into it. This way, you create that magic quality of 'flow' by joining up your writing sessions – you literally joined one writing task to the next. If you're varying your writing practices in the ways I'm suggesting, this will keep you focused.
This is not about experimenting with different people, times and places. It's about deliberately using different modes over the long term. In this way, you develop a repertoire of writing practices, and don't get locked into 'one way' or wait for the ideal time in the ideal place, which may not come along often enough in any case.
Contact us
If you would like to get in touch regarding any of these blog entries, or are interested in contributing to the blog, please contact:
Email: research.lubs@leeds.ac.uk Phone: +44 (0)113 343 8754
The views expressed in this article are those of the author and may not reflect the views of Leeds University Business School or the University of Leeds.