Centre for Technology Innovation and Engagement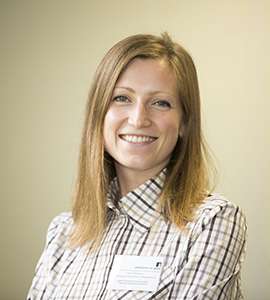 "You don't get harmony when everybody sings the same note" - Doug Floyd
Members of Leeds University Business School and Ericsson AB - a multi-national telecommunications company – are leading the Complex and Open Innovation for Networked Society (COINS) project. Funded through the European Industrial Doctorate (EID) scheme, the project explicitly studies managerial and strategic aspects of technology innovation.
As part of this project, COINS hosted a workshop on 14 March, led by Professor Krsto Pandza and Dr Matthew Mount from Leeds University Business School at Ericsson's headquarters in Kista, Sweden.
The main focus of the workshop was on developing strategies to help companies survive and thrive during today's fast-paced, constantly evolving environment. Exponential technological development and the occurrence of new types of disruptor organisations such as Uber, Airbnb and Amazon, who have all broken established "rules" in their industries and competed with older, traditional organisations without having a pool of resources, shows the need to develop new ways of thinking and strategizing.
Advances in information technology (IT), such as the increased accessibility of internet, its improved speed, new electronic devices and new mobile platforms, allow people to connect worldwide, across different time zones via virtual space such as through social media, instant messaging, video conferencing etc.
As part of the workshop we discussed how new technologies can be used for open strategy. Open strategy implies greater inclusiveness and transparency among employees from different levels within companies. Here, transparency refers to how much information about strategic decisions is available to the broader audience and how informed individuals are about their roles in the strategic process.
Open strategy often makes use of social media platforms, such as Yammer (a private social networking site for businesses), internal blogs and forums, by involving people in discussions, brainstorming activities and encouraging them to share their opinions on relevant company topics. Such an approach is actively employed by a number of leading organisations including Ericsson, Siemens, IBM Studio, Philips and Virgin Media.
Openness in strategy formulation offers organisations access to novel sources of knowledge that can be deployed to solve the most perplexing problems (strategy, culture, organisational change) and drive the development of new capabilities (creativity, collaboration, innovation etc).
It allows employees with very different backgrounds to share knowledge, spark ideas, have critical discussions and learn from each other. Yet, while casting the "strategy net" beyond the narrow corporate elite to those at other levels within the company to participate in strategizing processes, openness can create more problems than it solves.
Managers need to balance the tensions that emerge from an increase in transparency and inclusivity as well as be attuned to the myriad of barriers, such as employees' motivation to share opinions, fear of being contradicted, or lack of time, that may prevent participation when encouraging others to contribute.
Therefore, open practices can be seen as a new tool in the strategist's toolbox, but one that also faces some challenges and additional questions such as:
How "open" is optimal? With many people involved it is hard to co-ordinate and analyse input.
Should strategy be "open" to external participants (such as consultants, business schools, competitors)? Since strategic discussions can reveal sensitive and confidential information about the organisation, this needs to be considered carefully.
Does virtual space eliminate hierarchical influence? If participants know the seniority of the contributor, does it affect their attitude to the proposed idea?
How can organisations bring specific issues to the attention of a greater number of participants covering a big variety of topics?
What type of issues does the open approach work most effectively for? Perhaps certain types of questions will benefit from broad discussions, while others are solved more efficiently by smaller groups.
How can organisations attract even more active, curious and critical participants into the community and encourage them to become more active contributors rather than members who only read what others discuss?
How can companies define and measure the impact and effectiveness of open strategy?
How should open strategy evolve further with regards to transparency and inclusivity?
In the open discussion that took place at the workshop all these questions triggered fruitful conversations between practitioners. Within Ericsson, open strategy brings a great value to the organisation already and has many passionate participants from across different business units and positions. However, to make further steps and make them successfully it's crucial to get a better understanding of the "grey areas".
As my research interests lie in strategy processes and practices this workshop was a great opportunity to converse with Ericsson's strategists and see how they implement, use and develop open strategy. Being a part of the COINS project gives me a great opportunity to examine real cases of open strategy in a large multinational organisation. I'm very excited to incorporate open strategy processes and practices into my research project, which focuses on strategy development in the context of industrial transformation, and to try answer some of the questions open strategy raises.
Contact us
If you would like to get in touch regarding any of these blog entries, or are interested in contributing to the blog, please contact:
Email: research.lubs@leeds.ac.uk Phone: +44 (0)113 343 8754
The views expressed in this article are those of the author and may not reflect the views of Leeds University Business School or the University of Leeds.