Using design thinking to address global challenges
Centre for Technology Innovation and Engagement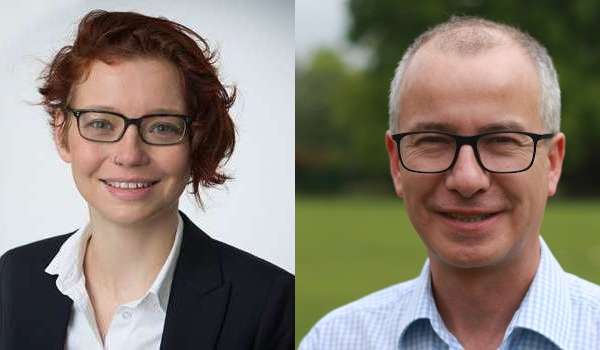 Interdisciplinary and impact-oriented research collaborations are needed to address many of the most pressing challenges of our time.
We know that the early stages of research development, scoping, and partnership development are crucial. But how can we enable diverse stakeholders to truly connect and develop new ideas and approaches? In the early stages, funding is usually scarce – and the COVID-19 pandemic prevents us from coming together at workshops and conferences at a time when new approaches to research and problem-solving are most urgently needed.
Video conferencing tools are now commonly used for international events, but they are limited in the networking they facilitate. All too often their use encourages PowerPoint-enabled presentations more than open deliberation. This can reinforce unhelpful power dynamics and a fixation on a limited set of ideas and approaches.
We show that it does not have to be this way. Drawing on a range of engagement, design thinking and collaboration methods, we are working on a new methodology for the development of interdisciplinary research and impact projects, with a special focus on the early stages of scoping and problem definition.
As part of this effort, we facilitated an online Design Thinking Workshop for the UN Environment 'Share the Road Programme' and the Institute for Transportation Development and Policy. On 19 and 20 January 2021, we worked with academics and practitioners working in the field of sustainable mobility in Africa. The workshop (re)connected stakeholders in this field across geographic borders and disciplinary boundaries, and revisited the challenges associated with prioritising investment and developing better infrastructure for walking and cycling (as opposed to the current focus on a car-driving minority).
Three diverse teams of participants developed new approaches to this challenge by investigating them from the perspectives of an elderly woman, parent and sole breadwinner selling goods on a city-centre market; a transport minister facing resource constraints and wishing to develop his career; and a dynamic founder of a women's group and NGO worker seeking to promote gender equality. With empathy and an open mind, the teams developed a huge range of new ideas and approaches, which were then prioritised.
The workshop brought together stakeholders based in Europe and Africa. Discussions at the workshop and the follow-up survey suggest that most participants enjoyed the workshop and are keen to use the methodology in their own work. One participant commented:
"It was an excellent combination of expert input and interaction/engagement, with careful thought into managing the dynamics of groups through convergent and divergent types of activities. I can't suggest any improvements, it was inspiringly excellent - probably the best workshop I have ever attended."
Of course, the real impact of the workshop will be dependent on the next steps and follow-up actions which are now being developed. However, for us it was a great experience and wonderful opportunity to test our interactive method and its delivery through a combination of video conferencing and online collaboration tools.
Whilst we have more research planned on methods for collaborative research development and partnership building, for now we are busy writing a textbook on Design Thinking and teaching our flagship module 'Innovation Thinking and Practice'. Last week, 16 interdisciplinary teams embarked on real-world innovation projects. In late April, the teams will present to a 'dragons' den' of industry and academic experts and compete for awards. Two teams are working on a Sustainable Mobility challenge for the UN Environment 'Share the Road Programme'.
Who said that research, impact and teaching cannot go hand in hand?
For more information on the workshop, the methodology or the module email L.J.Jaspersen@leeds.ac.uk. We welcome feedback and are open to opportunities for collaboration.
The views expressed in this article are those of the author and may not reflect the views of Leeds University Business School or the University of Leeds.