Video: Innovation as a management challenge
Centre for Technology Innovation and Engagement
In this video, Marie Skłodowska-Curie Fellowship researchers Fathiro Putra, David Larkin, Anna Plotnikova and Adam Uhrdin, discuss their research as part of the Complex and Open Innovation for Networked Society (COINS). COINS is based on a strategic partnership between the University of Leeds and Ericsson AB. The team studied the development of innovation capabilities required for organisations of different types to effectively respond to institutional, social and technological complexity in innovation ecosystems.
To find out more about the team's research findings and how companies innovate by building new businesses, read the corporate innovation brochure.
This project has received funding from the European Union's Horizon 2020 research and innovation programme under the Marie Sklodowska-Curie grant agreement No 675866. The COINS project is part of the Centre for Technology Innovation and Engagement.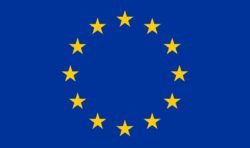 The views expressed in this article are those of the author and may not reflect the views of Leeds University Business School or the University of Leeds.