China's Slowdown Leaves Silk Road Open to British Service Businesses
Centre for International Business at the University of Leeds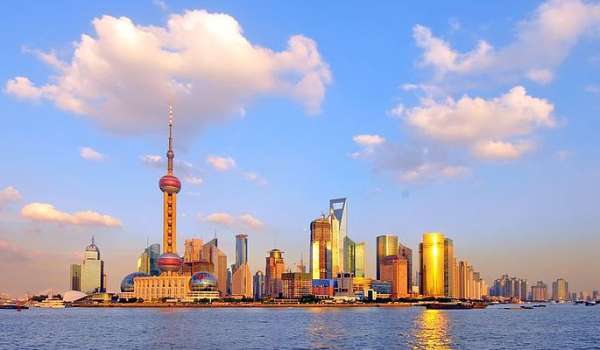 An upbeat view of the prospects for British business in China was expressed by experts at last week's Ideas in Practice seminar.
The event took place in London with panel members and delegates discussing the implications of China's economic downturn.
Speakers, which included Duncan Levesley, China specialist and consultant with Grant Thornton UK LLP; Dr Jan Knoerich, a Lecturer on the economy of China at King's College, London; and Samer Chamsi-Pasha, the Chairman of Hield China, agreed that the slowdown in China's economic growth still leaves ample opportunities for service-based companies that connect with Chinese customers.
Panellists at the seminar saw scope for British companies to enter the Chinese market in education, healthcare, robotics and business services.
However, the expert panel warned of risks associated with the debt held by Chinese banks, particularly within the so-called 'shadow banking' sector.
Duncan Levesley told delegates that even if the Chinese economic growth rate slows to five percent, in overall terms the economy will still be growing more than it did in 2007 because of the cumulative effect of rapid growth over the past decade.
Mr Levesley said that China's Pearl River Delta is an example of a thriving business environment. He commented that the region offers low prices, a sophisticated supply chain and a large potential market. "No one else can compete with that," he said.
Samer Chamsi-Pasha spoke of his experience as chairman of the British textiles company Hield Brothers, which sells luxury clothes and fabric to China. His company, based in Bradford, employs 120 people in the UK. He drew parallels between modern China and Japan in the 1960s.
Mr Chamsi-Pasha said that when Japanese companies such as Seiko and Citizen started mass producing cheap watches, foreign companies almost gave up selling watches in Japan. But when Japan became richer, a market opened up for luxury foreign watch brands, such as Rolex. He said similar opportunities exist now in China's luxury market.
However, Mr Chamsi-Pasha warned that "simple things that you take for granted can be difficult in China", such as arranging a loan through the Chinese banking system to an overseas subsidiary.
The event chairman, Professor Peter Buckley OBE, Founding Director of the Business Confucius Institute at the University of Leeds, agreed that some areas of Chinese business would benefit from reform.
Professor Buckley said: "When China has had a problem, it has gone for stimulus rather than reform."
Dr Jan Knoerich commented that despite the slowdown in the Chinese growth rate, there are still many underdeveloped markets in China, especially outside the big cities.
He added that there is now an emphasis on innovation in technology. "The Chinese want to produce things that are made by China, not just things that are made in China," he said.
Dr Knoerich warned that there is a risk associated with the debt accumulated in China, especially those in the 'shadow banking system'. "We don't know how much debt there is," he said.
Professor Buckley suggested that one solution would be for Chinese companies to earn enough profit to lift them out of debt.
He claimed that the Chinese economy would still function, even if there are indebted institutions, just as the American economy still thrives despite substantial debt.
The "Ideas in Practice" seminar was attended by experts on China including Mr Xu Jin, the Economic and Commercial Minister from the Chinese Embassy in the UK.
The seminar was a partnership event between Leeds University Business School, the China-Britain Business Council and the Business Confucius Institute at the University of Leeds.
The views expressed in this article are those of the author and may not reflect the views of Leeds University Business School or the University of Leeds.