Research with Impact: The Governance of Multinational Enterprises
Centre for International Business at the University of Leeds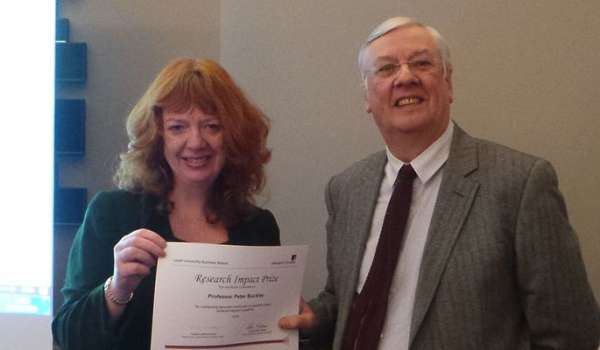 Research with Impact:
The Governance of Multinational Enterprises

About the research:
"UNCTAD's (United Nations Conference on Trade and Development) publications including the annual World Investment Report are the primary source of data and information on operations of multinational enterprises (MNEs) globally. I provided the theoretical framework for these reports for a number of years including Principal Consultant on World Investment Report 2011.

Governance of global firms is a critical issue for world development. My research on the governance of MNEs is the basis for many of the World Investment Reports and other UNCTAD publications. These are important policy documents influencing global and national policy towards MNEs. They also represent significant inputs into MNEs' decisions.

I have been commissioned by UNCTAD to provide various aspects of the reports' theoretical underpinning. The "useful tool", or management outputs, emerging from this are not only the publications but also the global seminars that UNCTAD undertake annually. The economic and social impact is the influence of the report on global, national and regional policies towards MNEs.

Global seminars and discussions of the report also have inputs from top business executives who are thus, part of the debate on the theoretical and practical implications of the Report in which my published work is prominent.

Key current references are: "The Governance of the Global Factory: Location and Control of World Economic Activity" (Academy of Management Perspectives (AMP) 2015) and "Global Interfirm Networks: The Division of Entrepreneurial Labour between MNEs and SMEs" (AMP, 2016).

The research basis of the work at UNCTAD also draws on my prior research. The impact is therefore immediate and ongoing and will have the highest possible profile with international institutions, multinationals and national Government bodies, all of whom will be directly involved in discussions and policy recommendations emerging from this research and its embodiment in UNCTAD outputs.

The importance of this impact award is a reflection of the significance of the underlying research published in top journals, but having a long run influence on policy, international institutions and the decisions of multinational enterprises."

Comment from the judges:
"The World Investment Report has been published annually since 1991. Each year´s report covers the latest trends in foreign direct investment around the World and analyses in depth one selected topic related to foreign direct investment and development. It is a crucially important report for policymakers, corporations, businesses and their employees. We are delighted that Professor Buckley has been able to make such a valuable and significant contribution to this global report for many years. Ensuring it has a sound theoretical underpinning means that global bodies have a reliable basis for their decision making."

Professor Buckley will be giving a presentation on his work at a joint seminar with Wandi Bruine de Bruin on 21 April 2016 as part of the Research with Impact seminar series.
The views expressed in this article are those of the author and may not reflect the views of Leeds University Business School or the University of Leeds.