Research with Impact: Consumer Surveys Informing Monetary Policy
Centre for Decision Research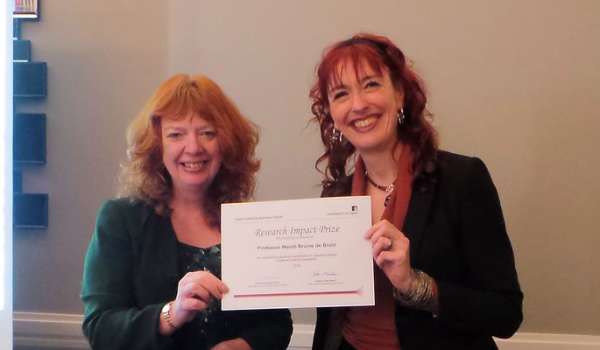 Research with Impact:
Consumer surveys informing monetary policy
About the research:
This project involves an international interdisciplinary team with collaborators external to Leeds University Business School. Wändi's colleagues include Olivier Armantier, Giorgio Topa, Wilbert van der Klaauw and Basit Zafar at the Federal Reserve Bank of New York, Maarten van Rooij and Federica Teppa at the Dutch Central Bank, as well as Klaas de Vosat CentERdata.

"Worldwide, governments, central banks, research and financial institutions are investing considerable resources to survey consumers about their inflation expectations. Policy makers use these consumer surveys to inform monetary policy decisions, because inflation expectations influence consumers' savings, investments, purchases of durable goods and wage negotiations – which, in turn, affect economic activity and realised inflation.

In the past, many central banks have relied on national consumer surveys that lack rigorous grounding in survey methodology or consumer decision making. Response distributions show large dispersion, suggesting confusion among respondents about how to answer. Such findings undermine the potential usefulness of consumer surveys for monetary policy decisions.

In unique collaborative research with the US Federal Reserve and the Dutch Central Bank, our team tested strategies for improving central banks' national consumer surveys. In a Dutch Central Bank working paper we demonstrated that changes in wording, response formats and administration mode affect the central tendency of responses as well as their dispersion. In a recent paper published in International Economic Review (2015), we also demonstrated that consumers' responses inform their actual financial decisions – thus confirming the survey questions' validity.

Our research played a key role in the decision by the US Federal Reserve to launch a new monthly national US consumer survey, which is already being used to inform monetary policy decisions by US policy makers. The findings are publicly available to researchers and practitioners. Moreover, the Bank of Canada has also implemented a Canadian national survey based on our research, to inform the monetary policy decisions by Canadian policy makers. (Our expertise has been sought by other central banks, who may subsequently follow.)

I am looking forward to continuing these collaborations, and to expand our impact into the future."

Comment from the judges:
"The panel were very impressed with the collaboration between Professor Bruine de Bruin and the Federal Reserve Bank of New York. The research supports the collection of very important national datasets and the information obtained has a very real role to play in economic policymaking and decisions made by a broad range of organisations."

Professor Bruine de Bruin is giving a talk on this research in a joint seminar with Professor Buckley on Thursday 21 April as part of the Research with Impact seminar series.
Contact us
If you would like to get in touch regarding any of these blog entries, or are interested in contributing to the blog, please contact:
Email: research.lubs@leeds.ac.uk Phone: +44 (0)113 343 8754
The views expressed in this article are those of the author and may not reflect the views of Leeds University Business School or the University of Leeds.