Centre for Decision Research
Road accidents are in the top three causes of death and hospitalisation in the EU, with the overall cost of road accidents at approximately €180 billion, twice that of the annual EU budget. According to the World Health Organisation (WHO), reducing driving speed is crucial in leading to fewer and less severe road accidents.
This is a collaborative project, working closely with the automobile industry, policy makers and researchers world-wide, with data being collected from the UK and Sweden. Here at the University of Leeds, interdisciplinary research between Leeds University Business School and the Institute for Transport Studies is utilising the state-of-the-art Driving Simulator.
The project has three main aims:
Identify what leads drivers to misunderstand the risks and benefits of speeding
Understand how common such misunderstandings are among drivers
Design and test tools to address driver misunderstandings and their decisions on speeding
In this video, Gabriella describes why this research is so important and details how the research is being conducted.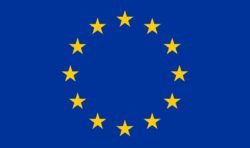 The views expressed in this article are those of the author and may not reflect the views of Leeds University Business School or the University of Leeds.