Video: Improving cancer screening communications
Centre for Decision Research
What is cervical cancer screening?
Cervical screening (which used to be called the 'smear test') aims to prevent cervical cancer from developing. In most of the UK, this currently involves taking a small sample of cells from the cervix. The sample is sent to a laboratory and checked for abnormalities. Abnormal cells are not cancer, but they could develop into cancer if they are left untreated.
The NHS offers cervical screening to all women aged 25 to 49 every 3 years and to all women aged 50 to 64 every 5 years.
Helping people understand information about the cervical screening
In this video, Dr Yasmina Okan explains her research examining how people make decisions about their health, the first results from her Cancer Research UK Fellowship project, and what she'll be investigating next.
<iframe width="560" height="315" src="https://www.youtube.com/embed/xQ_oHf3YGNM" frameborder="0" allow="accelerometer; autoplay; encrypted-media; gyroscope; picture-in-picture" allowfullscreen></iframe>
The NHS cervical screening programme is now in the process of introducing human papillomavirus (HPV) primary screening. This means that cells will be first tested for HPV. This type of screening is already available in Wales, and is being piloted in parts of England. The information leaflet sent to eligible women in England is hence being updated, and Yasmina is sharing her findings with Public Health England to improve the design of the new leaflet and support informed screening uptake.
You can read more about the cervical screening process in England in the NHS cervical screening: helping you decide leaflet (translated into 16 languages and audio version available).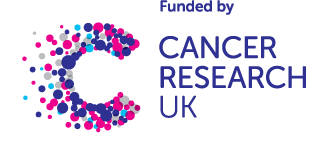 The views expressed in this article are those of the author and may not reflect the views of Leeds University Business School or the University of Leeds.