Case Study: Celebrating National Apprenticeship week with Lorna Holroyd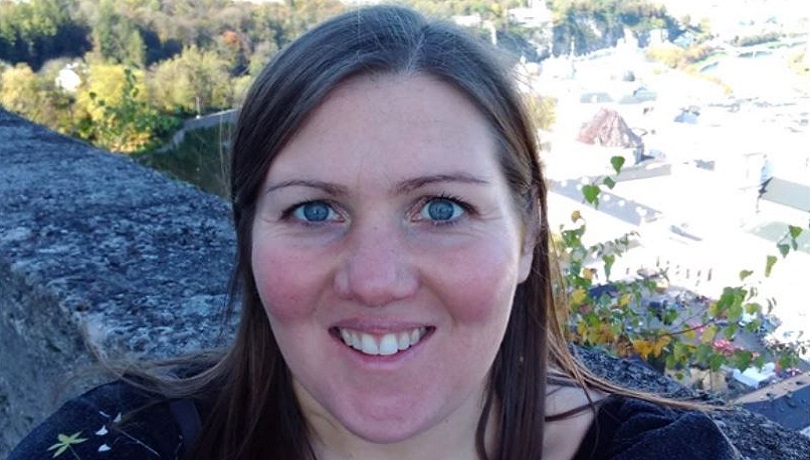 Leeds University Business School is celebrating National Apprenticeship Week as part of the delivery of the Executive Leadership Level 7 Apprenticeship, an innovative programme for senior managers.
Lorna Holroyd, a Programme Lead at West Yorkshire Combined Authority, is currently doing the executive leadership programme and shares her experience.
How have you found doing the executive leadership programme so far?
I have found it really useful although it has been a challenge juggling a full time job with studying, which I've never done before but they have now extended the timetable to cater better to this. I have also found the content useful for the role I do within the West Yorkshire Combined Authority.
What part of West Yorkshire Combined Authority do you work for?
I work in the Business Support team. We provide support to businesses in West Yorkshire who are looking to grow, become more productive, develop their staff, become more sustainable and develop new products and processes.
What skills have you gained from the executive leadership programme that have helped to support your role?
I think it's helped me to understand what good practice looks like so that I can be the best manager and leader for my team. The executive leadership programme makes me feel confident in progressing further in the organization and has equipped me with the skills to do that. I have found the modules to be relevant to my role and have already started to apply some of the learning. The positive leadership module was really inspiring and has made me think about how to get the best out of my team. I have also started to think about how I can apply some of the other learning, such as using decision aids to make better and more informed decisions.
How did you find out about it the executive leadership programme?
It was just through my own research, and I work for an organisation that pays the apprenticeship levy so there is a budget available for executive leadership programmes. I wanted to do a Level 7 executive leadership programme because I already have a degree so I wanted to do something that's above the level of the existing qualifications that I've got.
What made you choose Leeds University Business School?
Leeds University Business School is highly regarded and that was something that drew me to want to do the course there specifically as well as it being convenient for me to get to. I wanted to do it at a reputable institution where I knew that the teaching would be good. What I really liked about the executive leadership programme is how it is related back to your specific role which then makes it hugely useful because you're absorbing all of this information and you're completing all this learning but then you're thinking about how that applies to your job.
What aspects did you enjoy the most and would you recommend it to others?
The tools for learning are interactive, so the online learning and the way the content is put together is a mixture of videos and reading and different types of tasks. I have enjoyed the workshops the most and particularly some of them which have been scenario-based and as teams you've had a day to apply the learning to your work. The tutors have been really good, some of whom have written multiple books on these subject areas so you know that you are learning from real experts in their field. I think the quality of the teaching has been excellent.
The programme is designed to develop you as a leader and take you to the next stage of your career.
Contact Anne Salisbury (lubsapprenticeship@leeds.ac.uk) to find out more about the programme.