Case Study: Natalie Royston on the Leeds Executive Leadership Apprenticeship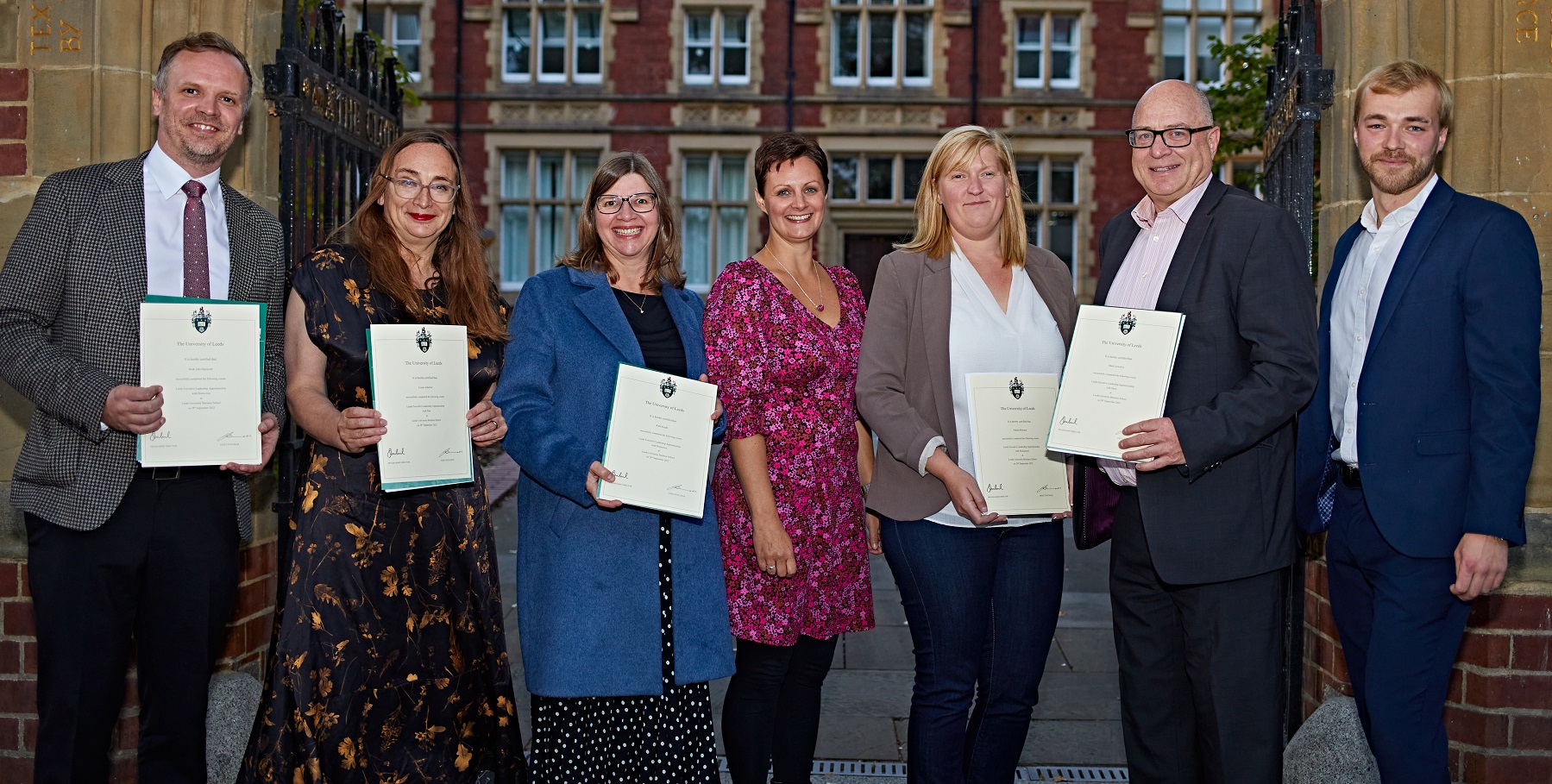 Leeds University Business School delivers the Leeds Executive Leadership Level 7 Apprenticeship, an innovative programme for senior managers, designed to develop you and take you to the next level.
In 2022, Natalie Royston, a National Training Manager at Mölnlycke, completed the apprenticeship and is currently doing the Masters uplift from the programme and shares her experience.
What drew you to do a Leeds Executive Leadership programme?
The different modules that were included was a big driver for me, I have been able to gain exposure to topics like sustainability, ethics and finance that are sections in larger organisations that can become quite siloed. I was also attracted to the programme at Leeds as it was only a 12-month programme.
What have you utilized from doing the executive leadership programme as part of your current role?
As a national training manager, I use a lot of key planning such as when we're looking to embed change like implementing new training programmes. The way that we communicate change now is different, bringing people into the process much earlier. The other thing I've used with some of our teams is the canvas business model to support the development of appropriate strategies. I also did this course with my next role in mind to develop my skills and capabilities to support a move into a broader senior leadership role.
What kind of role are you looking to go into next?
At the moment I'm an individual contributor, so my vision is that I'll move back into a people leadership role in the not-too-distant future, where lots more of these skills will become applicable. I think that particularly the positive leadership section where I can support people through change with the decision-making tools that we were given access to during the course, whilst also being responsible for setting immediate and longer-term strategy.
Would you say that the executive leadership programme has benefited you?
Without a shadow of a doubt, it's a very attractive thing to have on your CV and I have currently just started the Masters uplift, so again that was a big driver in terms of being able to do that afterwards whilst still in in academic study mode. It's absolutely benefited me in terms of how I now think much more broadly particularly when planning larger scale change projects and strategic programmes. The other thing I enjoyed was being able to work with people from different backgrounds where I learned more about diversity as well as managing and valuing differences between SMEs and global organizations.
Would you have recommended it to other people or organizations?
I have already recommended it internally in our organization and to others who have asked about it, explaining the positive impact that it's had and can have for other people as well.
What would you say was the most valuable thing that you gained from doing the executive leadership programme?
The networking with people from completely different backgrounds to myself professionally in terms of their roles or the organisations they work for, because it just gives you different perspectives.
How are you finding the masters?
The Masters is set for 17 weeks and it's an attractive thing to be able to top it up from my perspective and is another reason why doing the executive leadership programme via Leeds University Business School is a real positive, as other executive leadership programme provider don't offer that opportunity.
Contact Anne Salisbury (lubsapprenticeship@leeds.ac.uk) to find out more about the programme.