LUBS alumni get together in Jakarta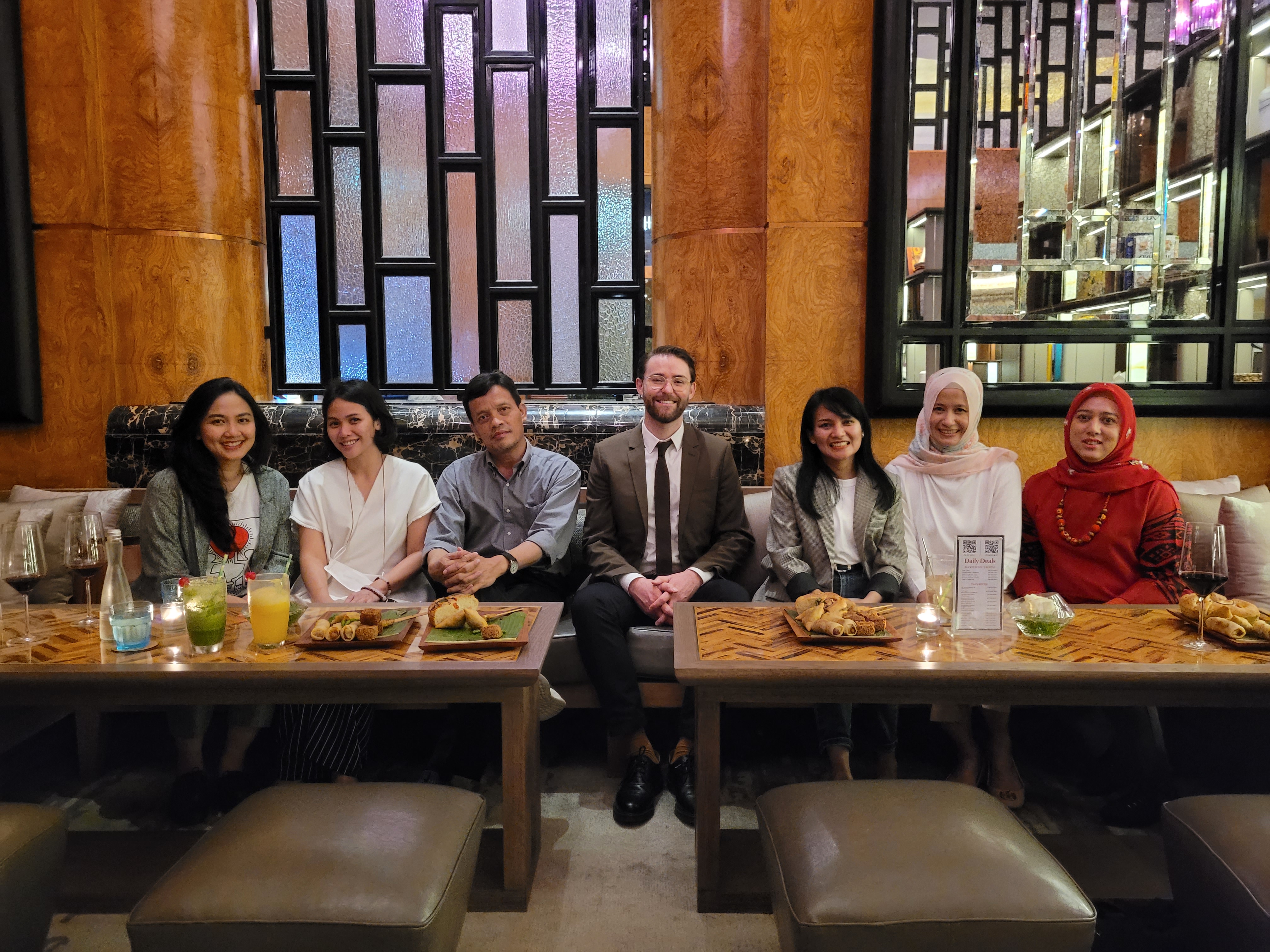 Stephen Pigott, International Student Recruitment Marketing Manager met up with alumni in Jakarta this week.
Alumni attended this informal alumni networking and social event, having graduated from 1998 to 2021, and were pleased to reconnect with fellow graduates and share their great memories of Leeds. Stephen was able to update graduates on the latest news from Leeds as well as catch up with what everyone was doing now. This event is part of wide range of events and networking opportunities for our alumni. We encourage our alumni to be active members of our alumni network and continue to connect with staff and students.
LUBS graduates were happy to meet with the LUBS Indonesia alumni group leader, Deddy Saputra (MSc International Marketing & Management 1998) and he is planning to organise another event next year, for what is a growing LUBS alumni community in Indonesia.
Professor Edgar Meyer, Deputy Dean, Leeds University Business School said about the event,
As a truly global business school we really value our network of alumni around the world. As well as keeping them connected to the business school, they keep us connected to the world of industry. We are proud of what our alumni go onto achieve and always look forward to any opportunity to bring them together and hear about their careers and lives. We have missed these opportunities during the last two years when international travel has been so limited.
Find out more about how to connect with the alumni group in Indonesia.