"Digital Twins for Supply Chain Management" - Leeds Digital Festival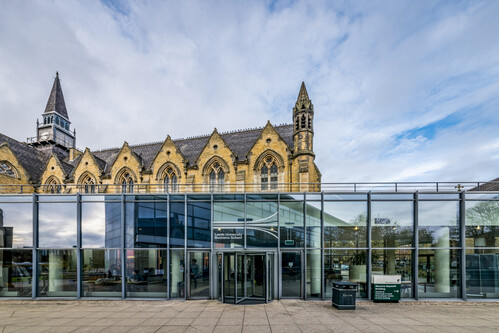 Prof Chee Wong and Dr Rajinder Bhandal gave keynote speeches at the Digital Twin Consortium Q3 Member Meeting held at the University of Leeds on 27-29 September, as part of the Leeds Digital Festival.
Professor Chee Wong keynote covered: How can supply chain managers benefit from digital twins? What types of digital twin solutions the supply chain managers need? How prepared are supply chain managers to adopt digital twins? How can we help them?
Dr Rajinder Bhandal keynote covered: How can digital twins help achieve competitive advantage in the context of supply chains and manufacturing? What are the challenges in supply chains around data management set against the backdrop of data digitization? How can digital twin technology help promote sustainable supply chains in keeping with the 'race to net zero'?
Professor Wong is a Professor of Supply Chain Management and a Director of the Centre for Operations and Supply Chain Research. Dr Bhandal is a Teaching Fellow in Management and a member of the Centre for Operations and Supply Chain Research.