Leeds participates in global challenge: Map the System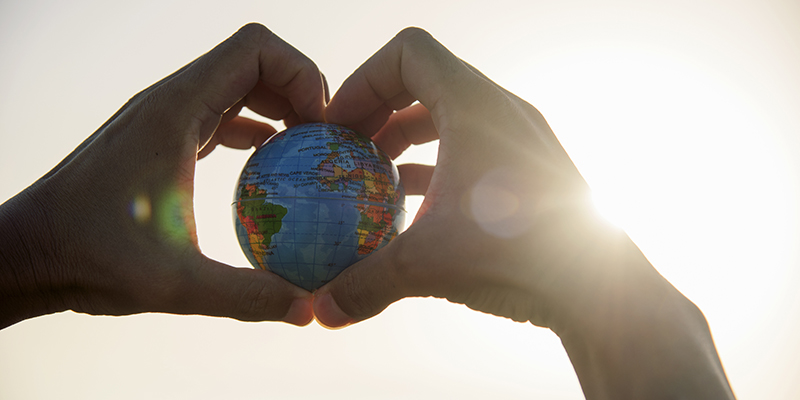 Students from the Business School participated in Map the System, a global competition from designed to change the conversation around social impact education
This year Leeds University Business School participated in Map the System, a global competition from the Skoll Centre for Social Entrepreneurship at Oxford University. It is designed to change the conversation in social impact education, moving focus away from identifying 'solutions' such as a social venture, and toward a focus on deep understanding of complex problems as the foundation for driving transformational change.
The competition challenges participants to use systems thinking as a guiding approach in understanding some of the most complex issues related to Sustainable Development Goals (SDGs). Institutions around the world put forward student teams to compete against each other for top prizes and recognition of their complex systems mapping, some going on to develop their ideas into fully fledged projects to tackle the issues they identify.
The finalists from Leeds, Daniel Gordon, Matthew Scates and Thomas Spencer, will be travelling to the Global Finals this June at the University of Oxford, where they will be competing with more than 50 teams from around the world. Their project is titled 'The UK Food System and its Climate Change Implications' and it is being supported by Professor Moshfique Uddin and Professor Iain Clacher (Pro-Dean for International).
Daniel Gordon is a Masters student studying Finance and Investment who also completed his undergraduate degree at the Business School in Economics. "I was not aware of the specific impact the UK's food system had on climate change," Daniel said.
Map The System allowed my team and I access to the best resources, research methods and support we needed in order to analyse the systemic issue at hand while educating us on a problem that we deeply care about.
Matthew Scates is an Economics MSc student from Brighton studying at the Business School, having also completed his undergraduate in Economics and History at the University. He decided to take part in the competition because it offered the unique opportunity to delve into a real world problem, which he said he is passionate about.
"Having a specific interest in ecological economics and policy, our team decided to consider the impact of the UK food system on greenhouse gas emissions," Matthew said. "In this sense, Map the System enabled me to use my knowledge in a setting beyond my course. Competing in Map the System has also taught me a new way of approaching problem solving, with systems thinking being a tool I will continue to use in the future."
Thomas Spencer is on the fourth year of his Economics undergraduate degree, having completed a year-long placement at the Office for National Statistics. He is especially interested in environmental economics and policy, and enjoys applying his taught knowledge to the real world.
Find out more about Map the System at the University of Oxford.