Developing creativity and entrepreneurship with our alumni
Dr Richard Tunstall, Associate Professor of Enterprise at Leeds University Business School hosted our latest series of alumni events in Taiwan and Thailand in February. 
Richard started his tour in Taipei with an interactive workshop about developing creativity and entrepreneurship. He explored how different organisations have used innovation successfully and unsuccessfully and the differences between innovation intentions and entrepreneurial outcomes. During the presentation attendees applied some of this thinking to their own situations and came up with strategies to approach opportunities and challenges and apply this in in a more entrepreneurial way to their own careers and future aspirations.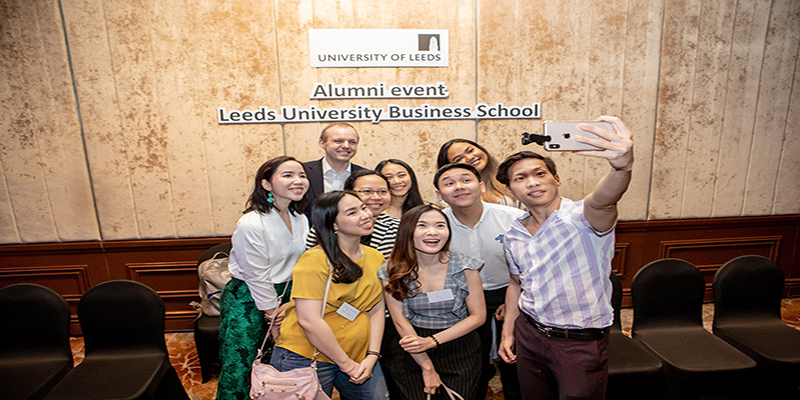 Richard ended his tour in Bangkok where again, the interactive session was followed by informal networking. Alumni enjoyed sharing memories of their time at Leeds, catching up with friends and graduates and hearing about opportunities to engage in the Big Get Together for Leeds alumni around the world.
Richard said "I was very impressed by the achievements of our alumni and it was wonderful to see the ideas and collaborations within these special networks, including across national borders. It was wonderful to hear stories from former students of their time at Leeds and how this has supported their careers, as well as seeing old friendships rekindled and new connections made during the networking events."