Students wow leading industry experts from KPMG, IBM, Co-Op Food and more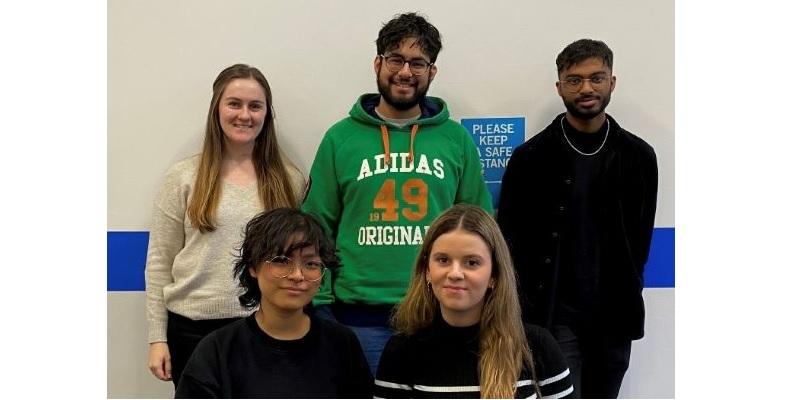 Representatives from KPMG, Co-Op Food, first direct bank and IBM joined the panel of industry experts judging the latest student projects from our flagship Innovation Thinking and Practice module.
The Innovation Thinking and Practice module provides final year undergraduates with a unique opportunity to develop employability skills by tackling real-world problems. Working in diverse interdisciplinary teams (team 7 pictured above), students address innovation challenges developed by leading industry experts.
This year the challenges focused on sustainability, engaging people and the changing economy. Industry partners included local start-ups, Leeds City Council, national and global partners, including first direct bank, Co-Op Food, OVO Energy and the United Nations Environment Programme.
In just 10 weeks the teams researched their challenges, used Design Thinking to understand the people they were creating solutions for, generated ideas, developed prototypes and articulated the value of their ideas. Further challenges are built into the module to enable students to develop resilience and learn how to manage change. This year there was a focus on developing advanced digital collaboration skills, including use of an industry leading software tool called Mural.
The culmination of the team-based aspect of the module is a final presentation session. Each team pitches their ideas to a panel of senior industry and academic experts. The ideas included an Artificial Intelligence based solution to prioritise health care services, gamification in banking, energy generation from sustainable walkways, citizen rewards for recycling, using public transport and visiting the city centre, virtual assistants and subscription-based services for improved pet care.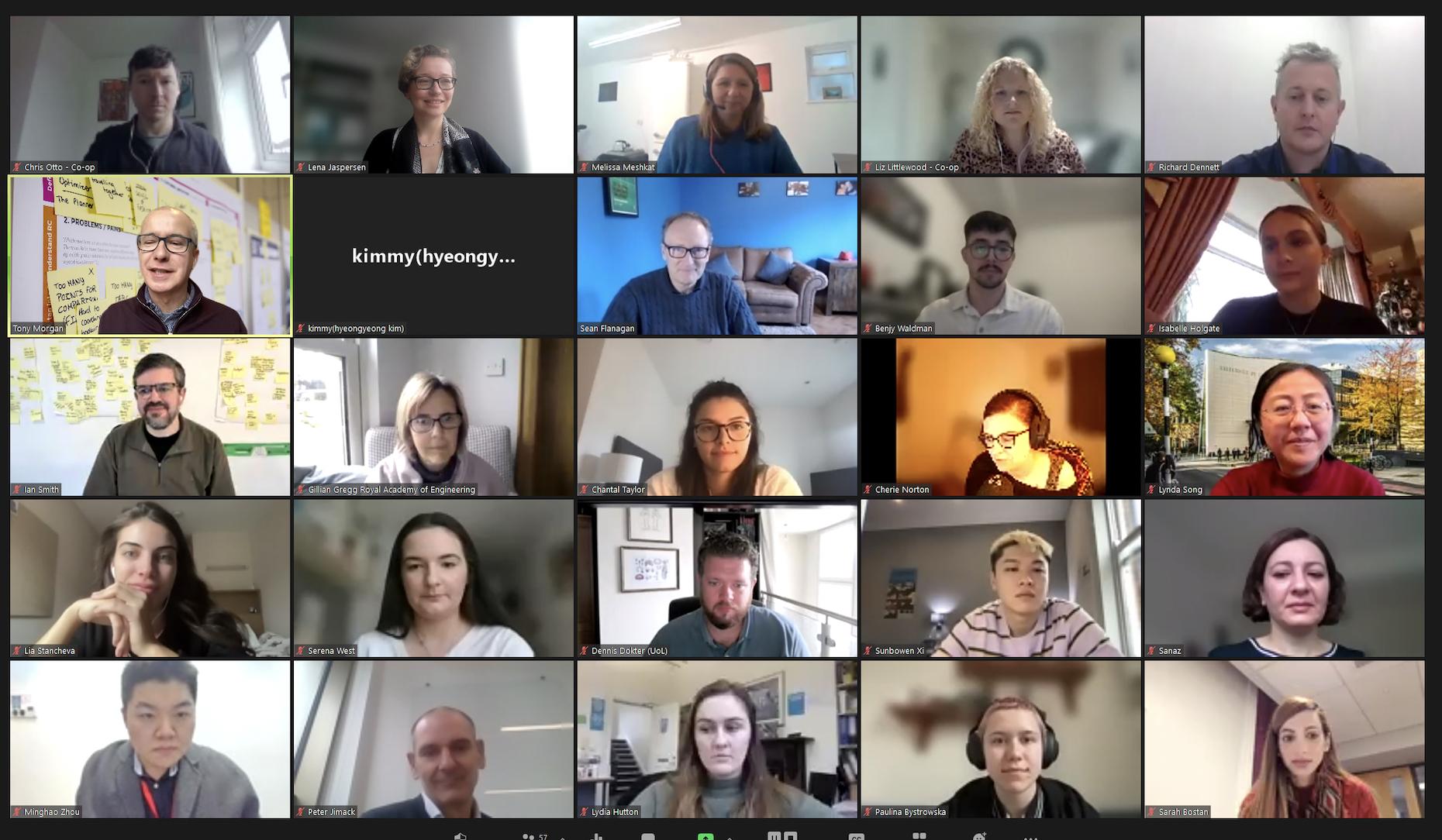 All teams wowed the panel and there was overwhelmingly positive feedback from leading graduate recruiters, which really highlights the quality of the students' work:
"A fantastic set of presentations, giving me confidence and excitement in the next generation of future leaders." Adam Barton, Director, Technology Consulting for KPMG.
"Every pitch was excellent." Melissa Meshkat, Head of Digital for first direct bank.
"A really high standard of presentation from all teams - on screen and verbally. Very professional." Gillian Gregg, Senior Business Development Manager for the Royal Academy of Engineering
The skills the students have developed are exactly what companies like IBM and many others are looking for in new graduates. I'd like to congratulate all the teams on the quality of their work.
Several industry partners have requested follow ups with the teams to discuss their ideas and two teams were awarded cash prizes by the University of Leeds Spark enterprise team to develop their ideas further. All teams have also been offered a professional idea viability assessment.
The University of Leeds Vice Chancellor for Student Education Professor Jeffrey Grabill congratulated the students on the quality of their work:
The enterprise and employability skills you've all developed in this module will be invaluable for your future careers.
The module team of Tony Morgan and Dr Lena Jaspersen, and everybody from Leeds University Business School would like to thank the students, along with the industry and academic partners for making the module such a success. In addition to using the module to develop a research project, Tony and Lena have been so inspired by their experience of working with the students they're writing a new book, 'Design Thinking for Student Projects', which will be published by SAGE Publishing in April 2022.
One of this year's student participants commented on what they took away from the module:
This module has been a unique experience. Over the past ten weeks, I've seen myself and teammates develop. The opportunity to present to such a great panel of senior industry and university leaders has also been quite amazing.
The students are now tasked with writing a reflective assignment paper describing their personal learning and how they plan to apply this in the future. Meanwhile, preparations are underway for next year's cohort and longer term plans to further widen access to the module.
Find out more about the Innovation Thinking and Practice module.