Global Winner of Study UK Alumni Awards 2021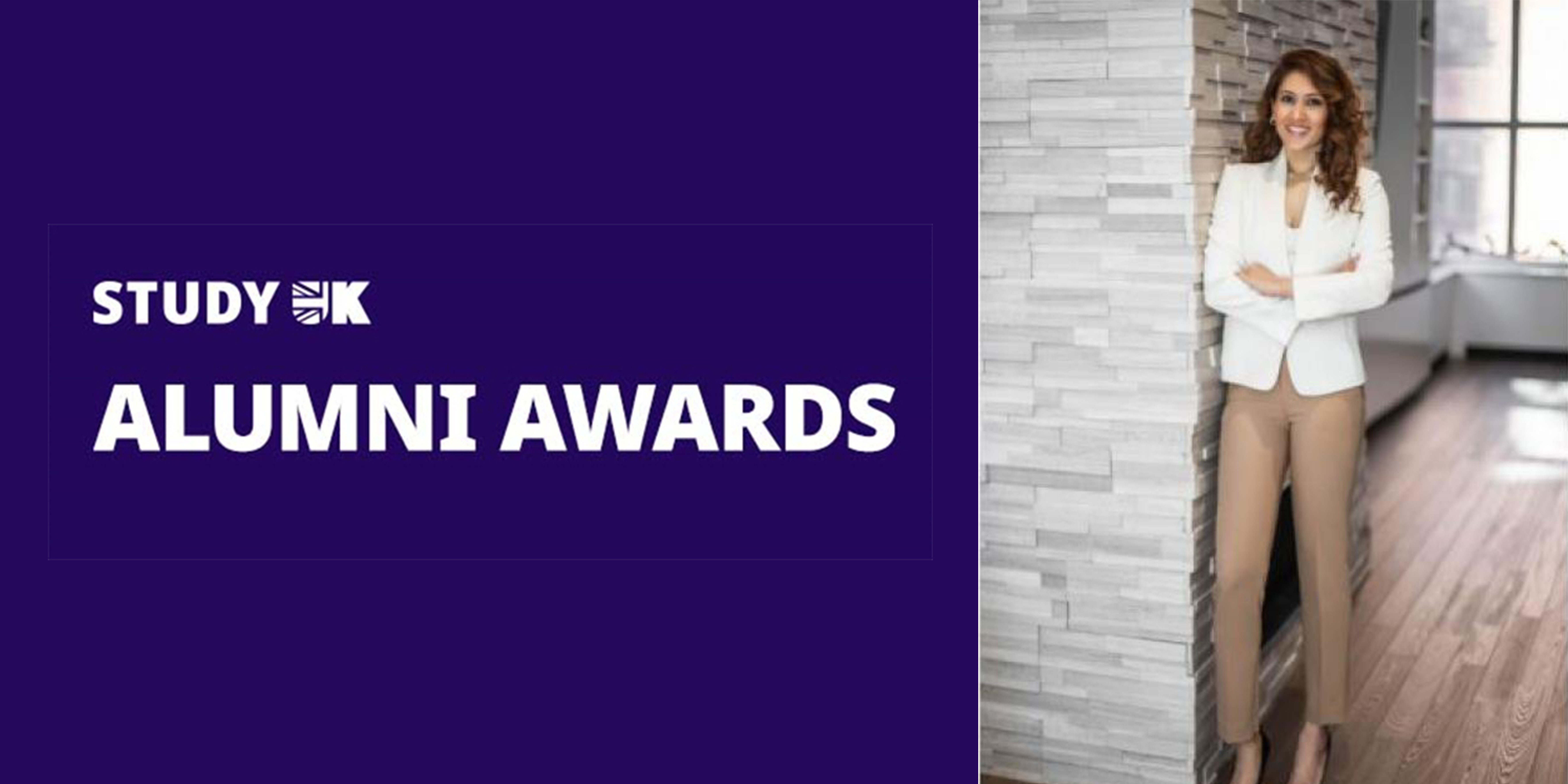 We are delighted to reveal that alumna, Anu Shah (MBA 2012), has been announced as the Global Entrepreneur Winner in the British Council Study UK Alumni Awards 2021
From around 1,300 applications and an extensive judging process, three global winners were selected from categories:
Entrepreneurial
Professional Achievement
Social Impact
The Study UK Alumni Awards celebrate the outstanding achievements of alumni and showcase the impact and value of a UK higher education.
Anu is an internationally successful entrepreneur and gender equality advocate whose career has spanned Europe, Southeast Asia, Africa, the Middle East and North America.
In 2016 Anu founded EFI Hub, Asia and Africa's first virtual start-up accelerator. EFI Hub attracted 100,000 investors and more than 150 tech start-ups in just three years, raising $12 million in funding for aspiring entrepreneurs. In 2018 it was acquired by Acorn Capital for $10 million.
Anu replicated this success with Ushift, a platform for connecting gig workers with employers in Singapore, Indonesia and Thailand. She went on to establish Resume Ranks, which linked engineers to employers in the USA. Ushift was acquired by JAS Group in 2018 and Resume Ranks by Randstad NV in 2020.
Studying at the University of Leeds played a decisive role in Anu's success as an entrepreneur. The MBA programme helped to develop her organisational and managerial skills, which proved instrumental in setting up her businesses, while being part of a global and diverse community inspired her to create lasting social change.
In 2018 Anu joined the board of the America India Foundation, raising $2 million for initiatives to support girls' education and reduce infant mortality in India. She later donated the proceeds of the sale of her start-ups to UNHCR's refugee rehabilitation programme in Africa and began working with the UN to improve gender equality in conflict-affected areas through entrepreneurship and innovation.
Anu has been recognised with numerous awards, including the Woman Icon Asia Award in 2018, and India Business Legend, Forbes India.
I'm thrilled and humbled to have won this award. I feel very proud to be bringing this home for the University of Leeds. I would like to thank my professors and peers at the University of Leeds. Studying in the UK opened the doors to an international career for me, and I have since held many prestigious positions in marketing and advertising, strategy consulting, private equity, entrepreneurship and social impact across North Africa, Europe, South East Asia and Africa.
Read more about the Study UK Alumni Awards
Read more about Anu in our alumni magazine 'Network'