Alumna wins Social Entrepreneur of the Year Award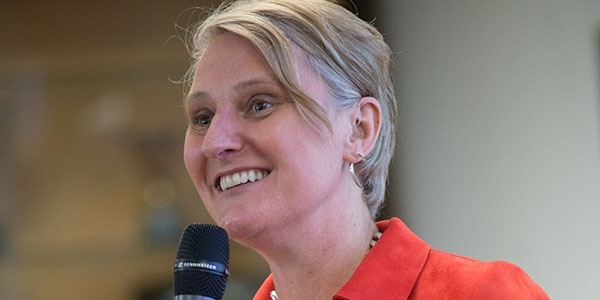 We're thrilled to share the news that Liza Kellett (MA Work-Based Learning, 1998) has won the Yorkshire & Humber 'Social Entrepreneur of the Year' Award.
After being shortlisted, the winners were announced at the online award ceremony on 27th May 2021. 
The award is designed to recognise individuals working within a social enterprise who have demonstrated excellence in their field, represented the values of equality and diversity, inspired others to achieve their full potential and shown evidence of celebrating and enhancing the social enterprise sector.
Liza commented on her award:
I so enjoyed, and benefited from, working with University of Leeds students conducting a social enterprise project with Trust Leeds. And it's always a pleasure to share experiences with students as part of the Business School's Leaders in Residence programme. I'm really keen to raise the profile, and value, of social entrepreneurship, so it's a real honour to be recognised for that.
Social Enterprise Yorkshire and the Humber is a not-for-profit organisation established to represent, promote and drive forward the development of the social enterprise sector in Yorkshire and the Humber. 
The judges commented, "This individual has for many years advocated and celebrated the sector locally and regionally and clearly demonstrates excellence in their field."
Find out more about the SEYH awards 
Find out more about the Social Enterprise, Trust Leeds