Supporting 60 local businesses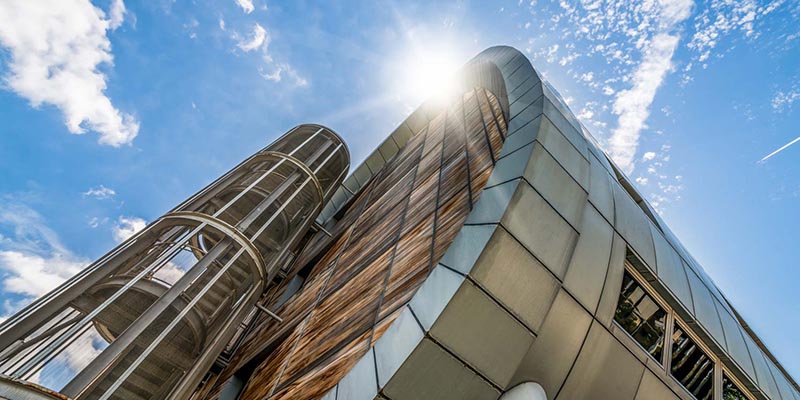 The Business School's Centre for Executive and Professional Development has delivered a programme of peer networks and coaching to support 60 small businesses.
The Peer Network programme, part of a government initiative, brought together diverse groups of small-business leaders to collaboratively work through common business issues. Whilst experts from the Business School help facilitate the sessions and provide one-to-one coaching.
Professor Sarah Underwood, Director of External Engagement and Professor of Entrepreneurial Practice at Leeds University Business School, said:
"These organisations have an average turnover of around £1.4m and employ more than 900 staff between them. Those figures just illustrate what an important initiative this has been to the local region and economy. I'm so proud that we have been able to help these organisations build resilience and networks that will ensure they go from strength-to-strength."
One participant commented:
I would highly recommend this programme to any owner or director of a small business. The environment provided a safe place to discuss issues with people who were facing, or had faced, similar problems. Sarah and her team were exemplary and allowed us the space to work on the business rather than in it!
The programme, which ran between October 2020 and March 2021, was delivered on behalf of Leeds City Region Enterprise Partnership (the LEP). It was funded by the Department for Business, Energy & Industrial Strategy (BEIS) in response to a commitment made in the 2019 Business Productivity Review to help local businesses share expertise on leadership, business development and technology adoption.
Roger Marsh OBE DL, Chair of the Leeds City Region Enterprise Partnership and NP11, said:
It's been fantastic to work with Leeds University to provide local businesses with a forum to discuss common challenges and explore new opportunities.
"This past year has been a year like no other, and business collaboration offers many long-term benefits that will help develop resilient and thriving businesses."
"As the LEP works towards building a more inclusive economy, I would welcome more initiatives that support our businesses to work collaboratively".
As a business school that is firmly rooted in the Yorkshire region, we have an important role in supporting the region's economy, through attracting the best talent from around the world, developing the local workforce, and bridging the divide between academia and industry. This programme highlights the ways in which we work closely with local stakeholders to add real value to the region's business community. Professor Underwood continues: "We are confident that the relationships we have built through this programme will continue to flourish and we look forward to watching these individuals and their businesses grow in the years to come."
Businesses can register their interest in the second phase of the Peer Networks programme, which launches later this year, by emailing the LEP's Business Support Team (BusinessSupport@the-lep.com).
Notes to editors Leeds City Region Enterprise Partnership
The Leeds City Region Enterprise Partnership works with the West Yorkshire Combined Authority to help businesses in our region grow and become more productive.
The Combined Authority works in partnership with local councils and businesses to ensure that everyone in our region benefits from a strong, successful economy and a modern, accessible transport network. By championing the region's interests nationally and internationally, we secure the investment to deliver better transport and housing, help businesses to grow and create jobs.
We want our region to be recognised globally as a strong, successful economy where everyone can build great businesses, careers and lives. For more information visit www.westyorks-ca.gov.uk