Leeds placed 1st in the UK for international business for 9th year running and 8th globally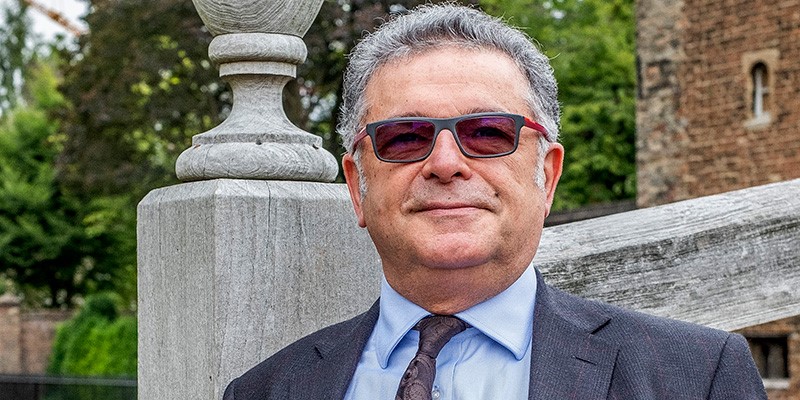 The FT Masters in Management rankings 2020 has once again placed Leeds top in the UK and 8th globally for international business across the 114 schools that took part.
Professor Chris Pitelis, who joined Leeds University Business School as Head of International Business in April 2020, shares his thoughts on why Leeds continues to be recognised for its outstanding Masters programme and teaching in international business.
"I was well aware of the outstanding reputation of Leeds when I joined, and this latest performance in the FT rankings only further confirms my conviction. Maintaining this position for so many years requires, and results from, a long term investment and dedication to outstanding educational experience. We have invested a great deal of work in our programmes, which are underpinned by our values of inclusiveness, community, engaged scholarship and practice-informed teaching."
In the Masters in Management rankings Leeds was placed 2nd in the UK and 5th overall for career progress – up 24 places from 2019. It also showed that our alumni had an average salary increase of 65% between graduation and the point of being surveyed – giving us the 3rd biggest increase amongst UK schools. Read the full results for Leeds here.
"We work hard to ensure that our programme prepares students for the workplace and gives them the right mix of skills and capabilities to secure successful employment, or for leading their own enterprises. We have recently launched an experiential learning module known as Global Business Immersion, which provides students with an opportunity to engage with top management executives from companies across Europe, such as Roche, Microsoft, Victorinox, Laderach, and IWC Schaffhausen among others."
The FT Masters in Management rankings are designed to provide information about the best business masters programmes. The 2020 rankings were calculated according to information collected through two separate surveys. The first being completed by the School and the second by alumni who finished their masters in 2017.
"Delighted as we all are, my colleagues and I have no intention of 'resting on our laurels'. In these difficult times our students need us more than ever to help them prepare to become employable and entrepreneurial. In these times of uncertainty and rapid change it is essential that we support students to develop an entrepreneurial mind-set, with a willingness and ability to take advantage of existing opportunities and create new opportunities. Resilience, planning, commitment and perseverance, as well as practical knowledge, training and networking are all important skills and capabilities that we need to instil in our next generation of graduates. We do our best to help provide these and are pleased to receive the recognition and appreciation of our alumni and peers which motivates us to keep improving."
I would like to thank our students, colleagues, alumni and partners in helping us realise our mission and to help our students realise their full potential.
The full rankings can be found here, and you can also view the supplementary programme tables here.