Business School success in Leeds Partnership Awards 2020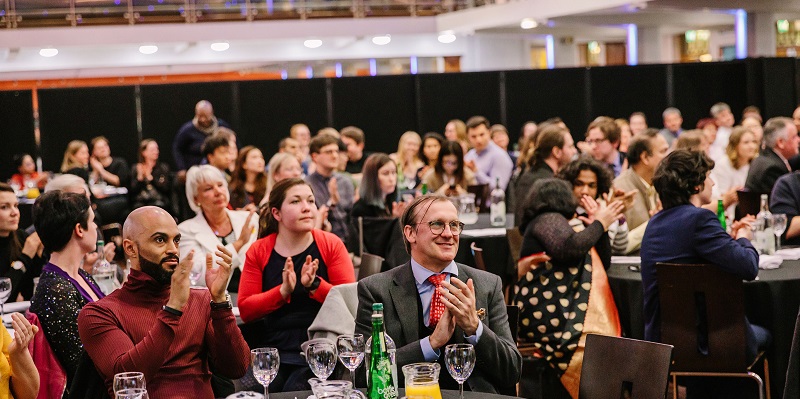 Congratulations to the winners of the Leeds Partnership Awards, which were announced by Leeds University Union live on social media on 29 May.
The Business School was delighted that staff member, Anna France, and student Chaolun (Frank) Chen were recognised in the context of 'The Leeds Partnership' – through which staff and students work together at Leeds to provide an exceptional learning experience.
Professional Development Officer, Anna France, received the Mentor Award for her dedicated management of the Nurturing Talent Mentor Scheme, a programme that connects students from the Business School with professionals from industry.
Welfare Officer at Leeds University Union Amy Wells, when announcing the winner for the Mentor Award, commented that Anna had demonstrated 'a genuine interest and care in students like no other'.
Anna commented:
I am delighted to have been recognised by the Leeds Partnership Awards for my work with students in the Business School.
"The Nurturing Talent Scheme matches Business School students to industry figures and supports mentoring relationships in order to help the students develop their skillsets, confidence, and supports their employability - something I feel really passionate about."
Chaolun (Frank) Chen, a student on the BSc International Business and Finance programme, won the Student Global Award for his proactivity and dedication to helping fellow international students on campus, creating accessible content and events promotion for international students, and inputting knowledge and feedback to improve the international student experience.
Head of the International Student Office, Katy Manns, when announcing the winner of the Student Global Award, highlighted that Frank had organised a two hour session for Chinese students at the Business School in late 2019, where he asked staff members to contribute content following their recent trip to China to speak to employers there about what they expected from students returning.
Frank commented:
"I am honoured to receive the student Global Award at the Leeds Partnership Awards."
As an international student at the Business School with experience in the International Student Office, the Language Centre, Careers Centre and Leeds University Union, I have simply worked to promote an intercultural campus and to ensure that international students feel included and supported by our University and Union.
"I am extremely happy to see my supportive and positive attitudes, valuable knowledge and feedback are recognised and help not only international students' academic life but their career goals."
Read the full list of Leeds Partnership Award winners and finalists.