Graduate puts his entrepreneurial skills to good use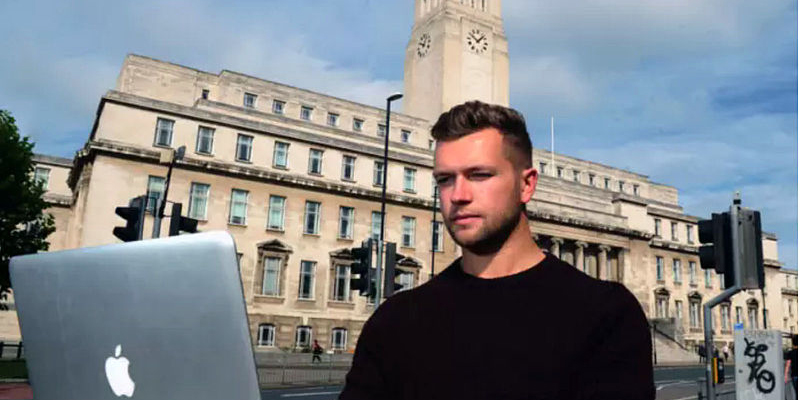 George Biddle is changing the way employers recruit graduates with a new app.
George Biddle (BSc Economics and Finance 2017) is bridging the gap between employers and their students with an app called Signin.
Student users of the app are given a unique score based on factors such as grades, experience and attendance records. Employers are then easily able to access the data assessing the merits of applicants for graduate jobs or placement roles.
Signin was launched with the support of employers such as Bond Dickinson and a £30,000 initial investment raised by George. The entrepreneur is now approaching angel investors with the aim of securing £150,000 for product development and marketing.
George commented:
I'm confident that Signin will help this matching process and revolutionise the way firms recruit. I loved studying in Leeds and basing my business here was an easy decision to make. The place is buzzing with new talent and as the key digital centre outside of London it really is the place to be.