Successful event for Women in Leadership society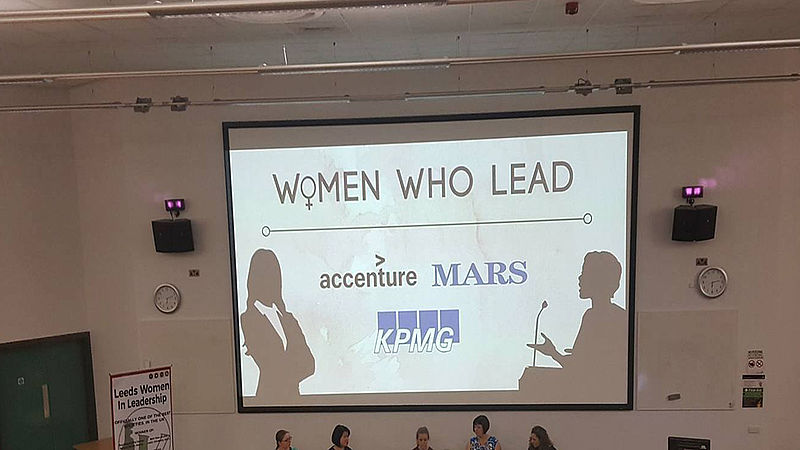 Female leaders from technology and engineering gathered at Leeds University Business School on Thursday 12 October for the Leeds Women In Leadership Society's 'Women Who Lead' Panel.  
Panelists included Catherine Watson (Senior Manager, Technology Strategy, Accenture), Sarah Sordy (Plant Manager, MARS Petcare), Amy Warner (Audit Manager, KPMG) and Putri Puspita (Technology Risk Consulting Manager, KPMG).
The panelists explored issues including the impact of maternity leave on career progression, finding a company with a culture that suits your values, and explored recent news stories about women altering their appearance to benefit their career. They emphasised the importance of forming an opinion on whether a company's culture suits them and values that align with their own.
Students had the opportunity to ask the panelists questions live during the event. This sparked discussion about the importance of being confident in your abilities and putting yourself forward for opportunities.
More than 140 students attended the event, with one student commenting the event allowed her "to gain valuable insight into the key challenges that women face and potential strategies to overcome them".
Find out more about the Leeds Women In Leadership Society.