Alumna networks her way into graduate role
Business School graduate Kinjal Shah (MA Advertising and Marketing 2016) found her job search in India overwhelming after graduation until she took advantage of our alumni event in Mumbai.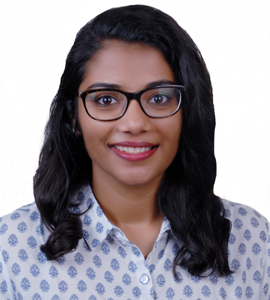 "I started to question my skills and talent and the bitter truth is there was no quick way out but to hustle for a job.
I then decided to go to a Leeds University Business School networking event in Mumbai and spoke about my predicament. Thankfully due to the vast network of professionals at the alumni event, I landed a lot of interviews and met my future employer."
Kinjal is now working as a digital account executive for Edelman (India) and handles the digital and social activities of brands like KPMG, Belvedere and LinkedIn.
"The notable highlight of my story is the fact that I was a University of Leeds alumna. My university brought a lot of credibility and recognition to my profile."