Leeds graduates reunite in Greece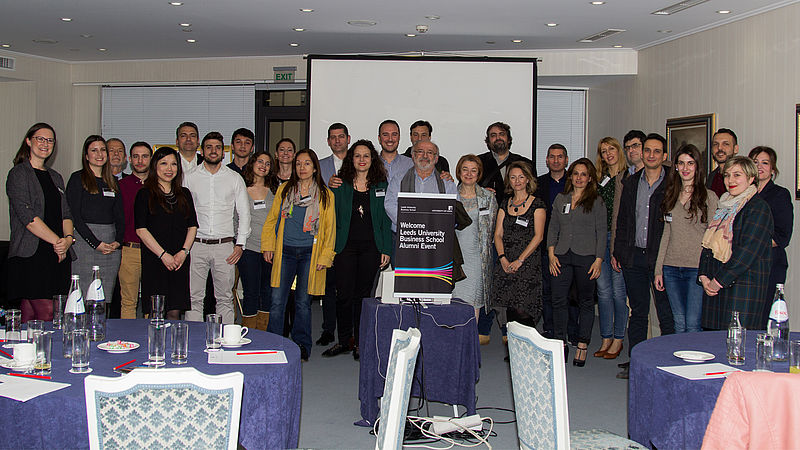 Leeds graduates spanning the last 40 years were reunited in Greece last weekend, at a Business School marketing-themed workshop held overlooking the acropolis.
The alumni event in Athens was hosted by Sally Chan, Senior Teaching Fellow, and Lorraine Emmans, Marketing Manager, Leeds University Business School, along with LUBS Greece alumni group leader, Pantelis Karamanis.
Sally's workshop titled "Creativity: Making it work for you", explored how creativity can help change your perspective on your life and career, and offered techniques to help you explore your inner creativity. During the workshop alumni came up with words to describe themselves that could be used in their own slogan, and some interesting ways to combine products to make something new. Ideas included a mini-sofa to hold your mobile phone, a sofa with a built-in water bottle and a pair of spectacles with a digital clock in the lens.
After the workshop, alumni enjoyed refreshments and networking, and reminisced about their time in Leeds which included living in Sentinel Towers, the Majestyk nightclub, Dry Dock pub and shopping in Morrisons! The event was an opportunity to make new friends and connections, and reunited some alumni who hadn't seen each other in almost 20 years.