Management student wins University's Business Plan Competition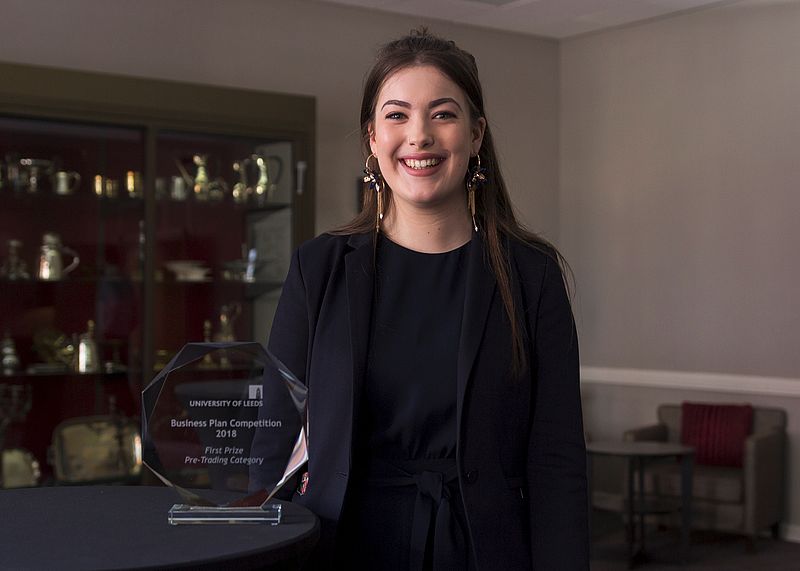 A third year Management student has won the University's 2018 Business Plan competition for her luxury lingerie company.
Organised by Spark, the University's business start-up service, the competition is open to both students and graduates and awards prizes in two categories – Pre-trading and Trading up to 24 months.
First Prize in the pre-trading category was won by third year Management student, Harriett Howe (21), who hopes to launch her business, Lunebelle, in the summer. Lunebelle will produce luxury large-cup lingerie ranging from D-G cup, but it will also educate young women on breast health and bra fitting, as well as giving them a comfortable and positive environment to transform their body confidence.
Harriett said, "Spark is the most incredible resource for student entrepreneurs," she says. "The Spark team and the network of professional advisers are helping me turn my dream into a reality. Winning this award is brilliant because it shows their belief in my business – and in me – and this gives me the confidence I need because I know they're with me all the way."
This year's competition winners shared a total prize fund of £8,500, with a £2,000 first prize in each category, second prize of £1,250 and third prize of £750. A special award of £1,000 was sponsored by former Business Plan Competition winner Nick Howard, from film agency Limehouse.
Kairen Skelley, Head of Spark Business Start-Up, says: "This is the tenth year of the Business Plan Competition and the overall quality of the entries is startling. Both category winners this year are entering markets dominated by big brands, but are confident and articulate in their own venture's unique selling points and have the vision, determination and talent to succeed."