Success in FT Master in Finance Ranking 2018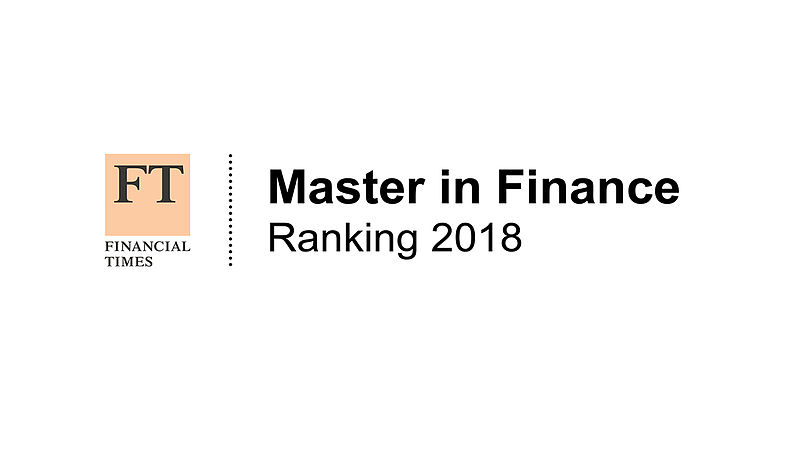 The Business School's MSc Accounting and Finance programme has once again been included in the Financial Times Master in Finance Pre-Experience ranking.
This is a global ranking of the world's top finance programmes.
The results are a recognition of the quality of the Accounting and Finance programmes at Leeds, and the part they play in the career progress of alumni. The ranking positions Leeds as:
2nd globally for percentage salary increase
6th in the UK for careers progress. This is calculated according to changes in the level of seniority and the size of company alumni are working for between graduation and today
5th in the UK for the effectiveness of our careers service in terms of career counselling, personal development and recruitment
100% of alumni surveyed were employed within three months of graduating
Overall the programme was placed 15th in the UK, and 61st globally
The Business School also appears within the top 10 for selected categories, as voted for by the alumni of 2015 and compiled by the Financial Times:
2nd globally for compliance/legal
6th globally for fintech
9th globally for consultancy
About the FT rankings
The ranking is compiled from feedback from recent alumni (class of 2015) together with information provided by participating schools. They place great emphasis on the quality of the student experience, faculty and school as well as subsequent career outcomes of alumni.
In order to be included, schools must meet strict criteria in terms of programme type, number of graduates and accreditation.
Programme Director for MSc Accounting and Finance, Jessica Johnson said "We are delighted that our MSc Accounting and Finance programme has been ranked amongst the world's top finance programmes. In today's tough job market our graduates compare favourably to those from the world's top finance programmes, particularly in terms of securing employment and career development. These rankings confirm our position, once again, as a leading provider of Accounting and Finance education."
These results follow on from other recent successes for the Accounting and Finance Division and the School:
Accounting and Finance at Leeds University Business School is 3rd in The Guardian University Guide 2019.
In January our MBA programme appeared in the Financial Times Global MBA rankings 2018. Earlier in the year our full time MBA and Executive MBA scored highly in the 2018 CEO Magazine rankings.