Allesandra Macasa named CIPD regional student of the year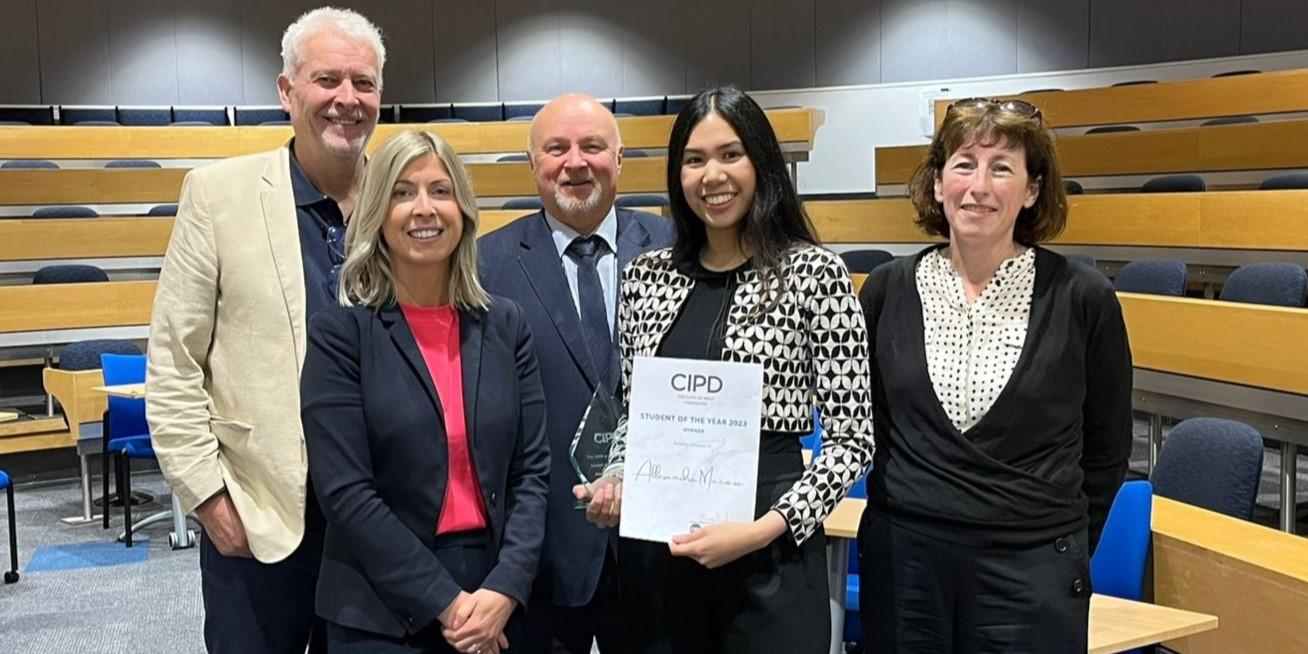 MA Human Resource Management student Allesandra Macasa has received a regional 'Student of the Year' award from the Chartered Institute of Personnel Development (CIPD).
Each year, the West Yorkshire CIPD celebrate the amazing contributions and achievements of students studying Human Resources Degrees in the region by selecting Students of the Year from local educational providers. The award considers commitment to the course, quality of work, progression during the course and engagement with learning.
Allesandra thanked the CIPD and the Business School for their support:
Embarking on this learning journey, I am guided by leading educators from diverse fields whose expertise has expanded my richness of thought and nurtured a critical and reflective mindset. In addition, the CIPD pathway has combined academic excellence and professional development, empowering me with knowledge, skills, and opportunities to impact HR in a meaningful way.
Having greatly enjoyed studying Diversity Management as part of her degree, Allesandra aspires to work in Equality, Diversity and Inclusion roles following her graduation later this year. She hopes to make a difference by producing more opportunities for people from underrepresented backgrounds. She describes how being part of a global cohort at the Business School has allowed her to "learn through new lenses and diverse experiences".
Allesandra described winning the CIPD award as "mind-blowing":
Winning this prestigious award is a nod to my commitment to driving positive change, and it motivates me to continue my journey as an inclusive learner and leader.
Congratulations on such a prestigious achievement Allesandra.
Read more about Allesandra's achievements in her student profile.