Channel 5's The Gadget Show comes to Leeds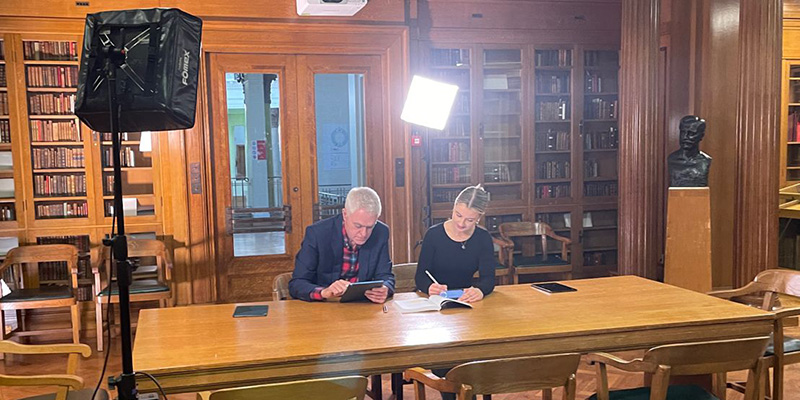 Third-year Business Management student, Lydia Proudlove, joined presenter Jon Bentley to compare the suitability of different tablets for assisting students with their academic learning.
Set up in the Brotherton Library, the pair put the latest iPad and a slightly more budget Nokia tablet to the test, running through a series of trials designed to replicate how a student might use the gadgets.
Lydia shared her thoughts on the experience:
Out of all the things I expected to happen during my final year of university, appearing on national television was not one of them! It was great fun filming the segment back in January and showing off the University of Leeds to the Channel 5 team and viewers! I'm really pleased with how the segment turned out, and I hope it will lead to similar opportunities in the future!