Business Society students and Oxfam partnership puts academic books online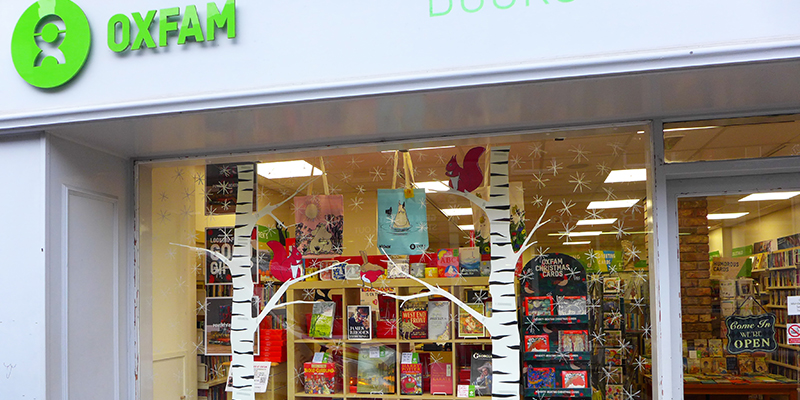 With the help of Assistant Professor Jo Townend, Business School Society students worked with Oxfam bookshop in Harrogate to sell secondhand academic textbooks online.
Jo Townend volunteers at the Oxfam bookshop in Harrogate in her spare time and noticed a great opportunity. Jo commented: "I work at Oxfam putting books online and I noticed there aren't that many academic textbooks in the online store. I want to change that, so I put Oxfam and the Business School Society together to see what might be possible. I am very conscious of the huge cost of academic books so being able to list more of them on the Oxfam online bookstore will help students access cheaper textbooks."
The Leeds University Business School Society is the second largest society at the University of Leeds, and represents over 50 undergraduate courses, supporting more than 1,200 members from a range of disciplines, including Economics, Finance, Management, International Business, Marketing and a variety of joint honours courses.
Poppy Charnley, Aoife Edwards and Danika Carney, members of the society, wanted to repliciate the sucess of the annual student academic book sale for Business School students, with the remainder being donated to Oxfam, for online sale.
Danika and Aoife commented:
Last year, the book sale enabled us to purchase second-hand textbooks at a significantly reduced price. We wanted to provide the same opportunity to Business School students, and also felt that it would be beneficial to donate any leftover textbooks to Oxfam, thereby allowing the public to access these resources at a more affordable cost.
Poppy added: "When Professor Townend contacted me about working with Oxfam for the book sale, I thought it was brilliant. The book sale benefits a lot of students every year as they can buy textbooks at a reduced rate and students are able to sell their books easily through the Faculty. The idea that the public would also benefit from these lower rates was also great. Organising the book sale this year was really enjoyable and I was grateful I could be a part of it."
Oxfam Manager James said: "With the books being sold online, we could achieve competitive prices, which ultimately benefits the global south. Using a platform that benefits everyone, it made sense to link up with students who also share similar values to Oxfam."