How our Business School Students and local SMEs can benefit each other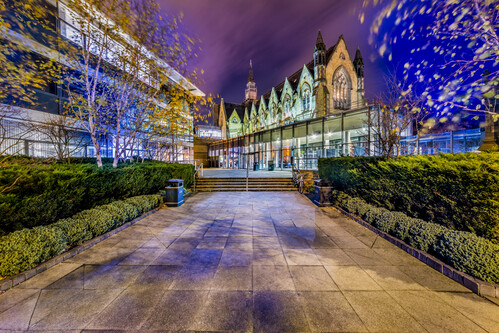 At Leeds University Business School we are incredibly lucky to welcome so many talented students to study with us and become part of our network.
Kristyna Kroblova gave a Leeds-based SME the chance to progress market-leading ideas and create opportunities for White Label Loyalty to improve their digital marketing strategy. She is now employed by White Label loyalty and shares her experience and the benefits of Leeds University Business school student projects for both the business and the student.
What was the project that you worked on for White Label Loyalty?
My project was focussed on creating a content marketing plan which included a PPC strategy, blog posts on the website as well as doing a complete overhaul of their Google Ads plan. I wanted to create something that the business could utilise after I finished the project and made me feel like a real asset to them.
What was it like working for an SME during your Masters degree?
The team were very supportive at White Label Loyalty so I never had too much stress when I felt like I needed help with something. The great thing about working with a small business meant that I would receive constant feedback from the team which allowed me to continuously develop during the project. Working for an SME also meant that I had a lot of contact with Achille Traore, the CEO, which gave me the opportunity to learn about how the business operates on a much more detailed level.
How would you describe your experience of the project?
The project at White Label Loyalty immediately allowed me to feel like I was part of the team even though I was still a student. The project really drew on my skills from my course and previous experiences which allowed me to be my own boss. The project was very applicable and more hands on than a theoretical dissertation would have been. I was able me to develop a close relationship with the team where they helped me to stand on my own two feet very quickly.
How did the project benefit you in the end?
When I was offered a position by White Label Loyalty, there was no hesitation in thinking it was the right thing for me to do as I had already had the experience of working for a large corporation and it just did not compare. I think it is much better to gain experience and develop your skills with a small business, it is more hands-on, and I am already managing my own team now.
Why did you choose to do a Masters degree with Leeds University Business School?
When I was applying to different universities, I was looking for a programme that would give me some practical experience. The one key deciding factor for Leeds University Business School was that the course included a company project module and it seemed like they had the best student projects on offer.
How do you think student projects can benefit more small businesses?
Achille Traore, (company founder and project sponsor), came up with a project that addressed a challenge that White Label Loyalty was facing where they needed a clear marketing strategy developing. I think using a student to help with this project gave Achille access to new ideas and insights that weren't already in the company. SMEs don't have access to large specialist marketing teams and so utilising external insights is essential. The initiative of having a pool of projects to select from at Leeds University Business school is invaluable for both businesses and students and they also make it a very smooth process for both.
If you would like to explore the benefits of collaborating with our students whether that is through work placements or one-off projects with your business, please contact: lubsopportunity@leeds.ac.uk