International Partners Day: A global showcase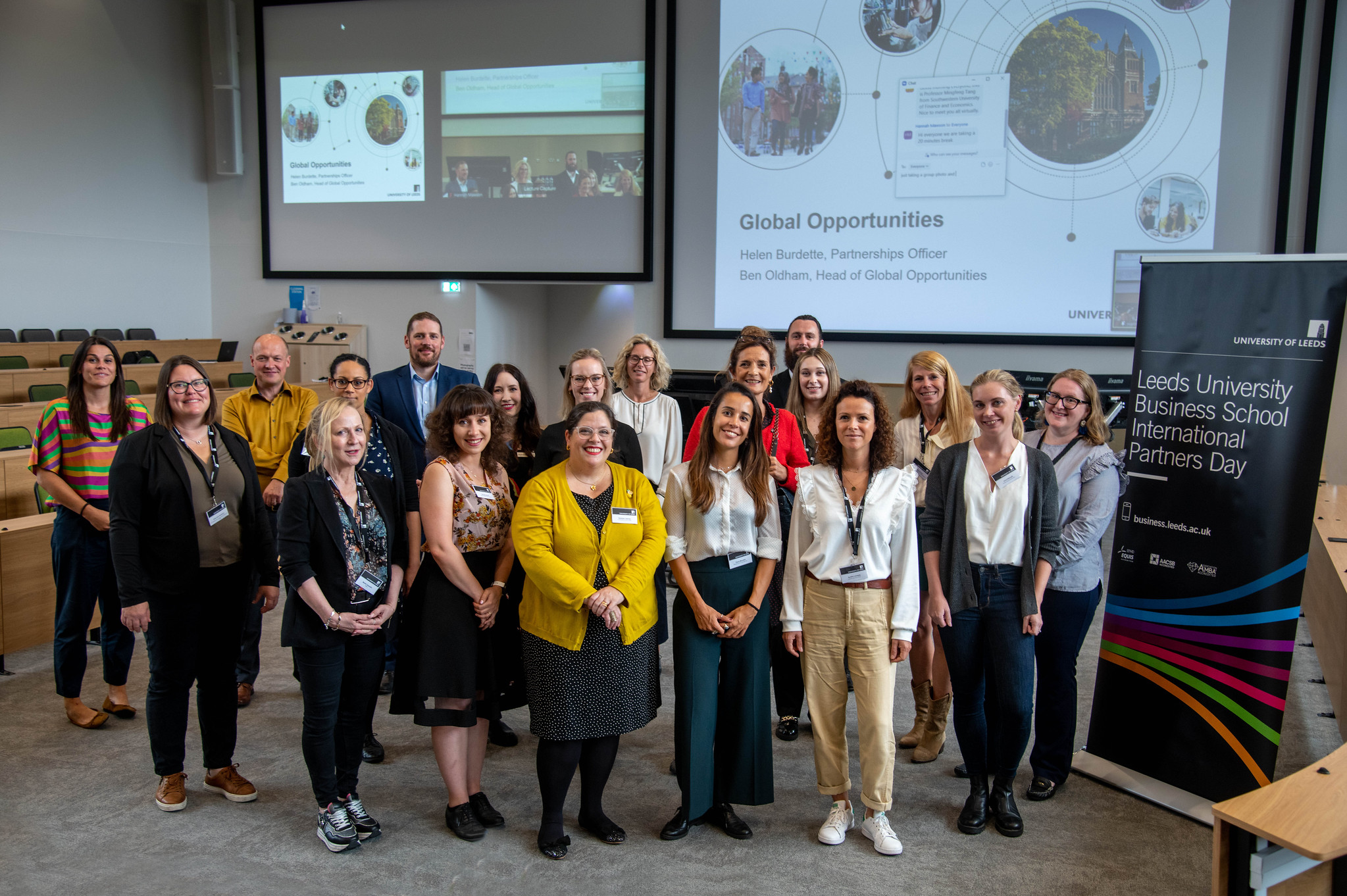 For the first time since the pandemic, Leeds University Business School welcomed partners from institutions across the world to attend the International Partners Day Conference 2022.
The International Partners Day Conference included a number of spotlight sessions and networking opportunities across a three-day programme, with the aim of showcasing the innovative array of work taking place across the University and the Business School, and providing a platform for exchange and collaboration
The conference was developed as both an in-person and virtual opportunity, making use of the innovative technology available. New and existing partners attended the programme on campus, travelling from France, Germany, Switzerland, Italy, Sweden, and as far as Argentina and the United States. We also had online attendees, tuning in from Germany, India, Canada, Antwerp, China, and Malaysia. We are delighted to have facilitated communication between both in-person and virtual audiences and this has supported fruitful conversations for potential collaborations.
The programme began with a welcome dinner at Weetwood Hall hosted by Professor Julia Bennell, where guests were invited to network with colleagues from across the School. The following day saw an intensive programme, which was opened by Professor Hai-Sui Yu who set out the international strategy for the University. Stacey Mottershaw presented on supporting underrepresented students; Ben Oldham and Helen Burdette spoke about global opportunities; Professor Sarah Underwood spoke about executive education and Margaret Hudson and Alison White discussed Nexus and our partnership with KPMG. Professor Krsto Pandza presented the new research impact strategy for LUBS. Our excellent MSc Economics students, Daniel Gordon and Matthew Scates discussed their experience taking part in the 'Map the System' project. The programme concluded with a campus tour, before moving to The Royal Armouries for a farewell dinner, displaying one of Leeds' best attractions. "It is my honour to be invited to join you virtually for the LUBS International Partner Day on 8 September 2022. A lot of sincere thanks for offering me this great opportunity to know more about your school and your university", Mingfeng Tang, SWUFE.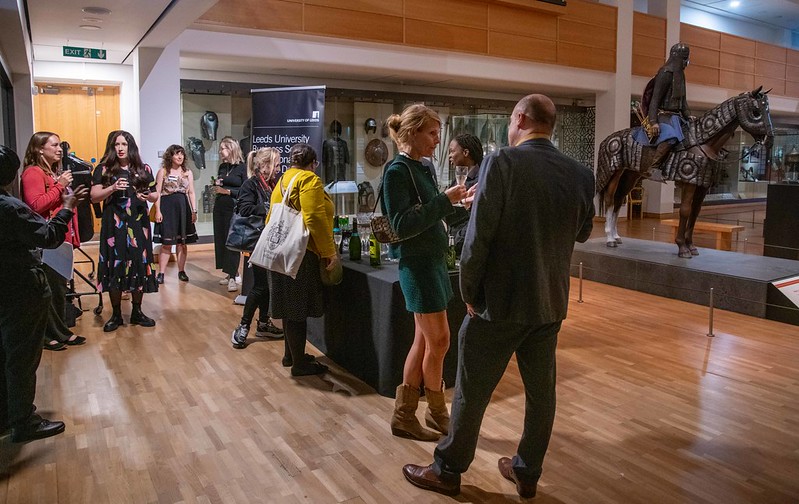 Professor Iain Clacher, Pro Dean for International said:
It was amazing to be able to go back to an in-person event. What was so clear on the day was that the interactions between colleagues from around the world has led to a significant uptick in collaboration and opportunity. To also see people travelling from so far is a testament to the values place on working with Leeds. We will start planning for the International Partners Day 2024 and look forward to welcoming people back to Leeds again soon.
The International Partners Day Conference would not have been the major success that it was without the efforts of many colleagues across the Business School. Thank you to the presenters who helped highlight the key positive outcomes LUBS has achieved in the past couple of years and those who attended the two-day programme. A further thank you is given to all who were involved in the development and implementation of the programme and whose efforts are truly appreciated.
Photos from International Partners Day can be found on our Flickr pages.
<a data-flickr-embed="true" href="https://www.flickr.com/photos/66003587@N06/albums/72177720302662820" title="LUBS International Partners Day - September 2022"><img src="https://live.staticflickr.com/65535/52408707845_98c6550976_z.jpg" width="640" height="480" alt="LUBS International Partners Day - September 2022"></a><script async src="//embedr.flickr.com/assets/client-code.js" charset="utf-8"></script>