Virtual International Programme 2021: Exploring 'The Business of Sustainability'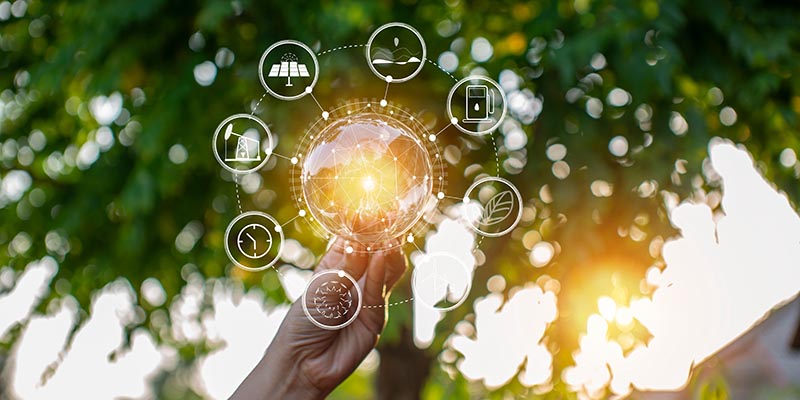 The Business School is happy to have hosted the Virtual International Programme (VIP) for the second year running.
The Virtual International Programme, which took place from Monday 26 to Friday 30 July 2021, is an online learning experience which aims to connect our postgraduate students and alumni with experts and businesses around the world in a time when international mobility is limited.
The programme included a variety of interactive sessions, comprising:
six guest lectures with expert academics at our partner institutions
two networking events connecting students to our global alumni community and researchers in the field of sustainability in the financial sector
virtual city tours
a celebration event
Due to the extremely positive feedback received in the previous year, the programme also saw an increase of virtual company visits from three in 2020 to nine in 2021, which focussed on bridging the gap between students and alumni with industries and businesses.
Aligned with the sustainability agenda of the Business School, the programme sought to explore the various key themes in the realm of sustainability, not only looking at circular economies and green business models, but also venturing into branches of sustainability in the financial and blockchain sectors, leadership, innovation, entrepreneurship, luxury markets, and career planning.
Partnering with a number of institutions, key highlights of the programme were virtual company visits to the EU Commission and Lamborghini Automotive, as well as lectures on 'Post-Pandemic Luxury' hosted by Dr Fabio Duma, Senior Lecturer at the ZHAW School of Management and Law (Switzerland), and 'Global Sustainability', presented by Professor Marek Hudon, Professor at Solvay Brussels School of Economics and Management (Belgium).
The Business School is committed to ensuring that the international opportunities offered to students are sustainable in nature and accessible to all, and the Virtual International Programme will continue to provide such global experiences in future years.
Find out more about sustainability at the Business School here.