Inclusive sustainability: Business School community excels at Awards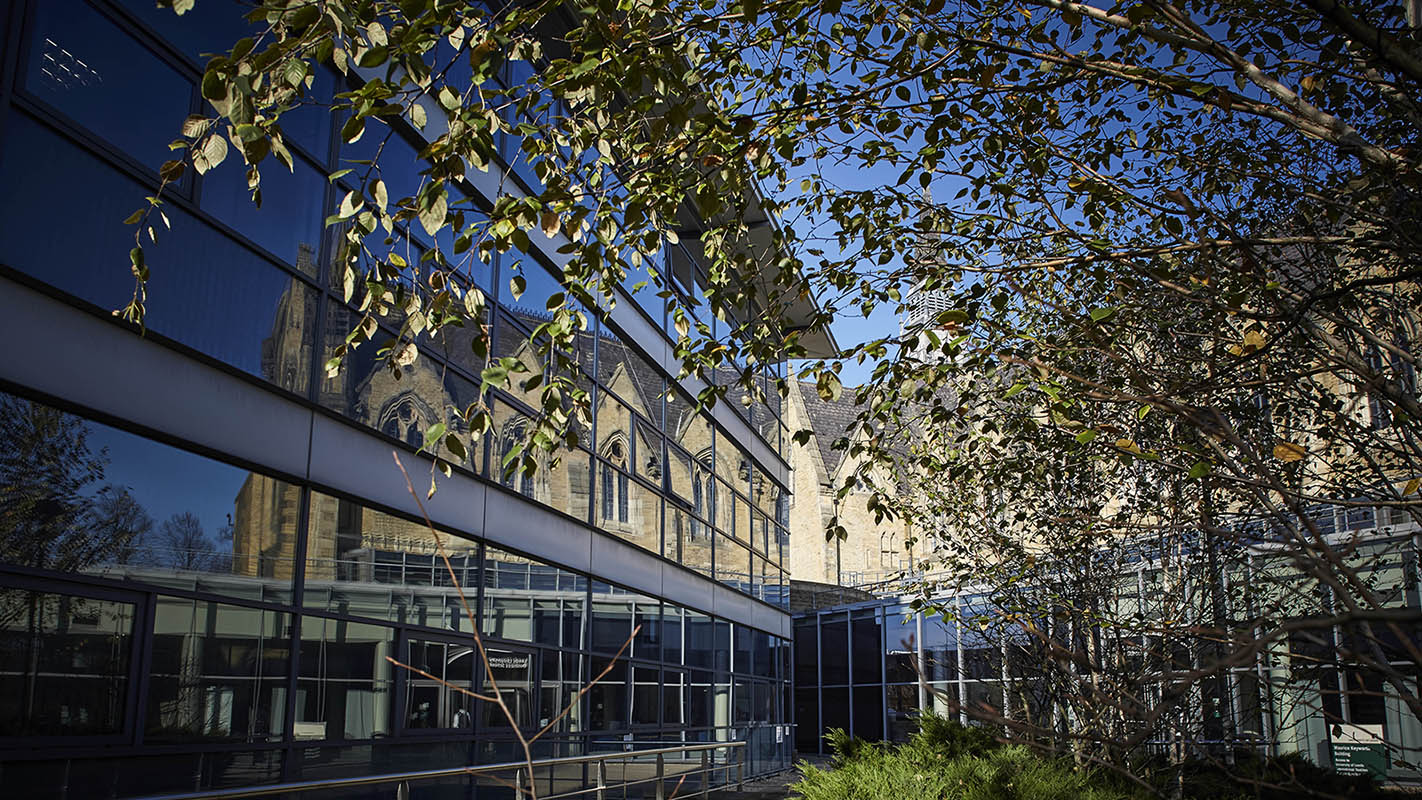 Members of the Business School community have been recognised for their efforts in advancing sustainable practices at the University of Leeds' Sustainability Awards 2021.
The awards recognise students and staff across the University who have worked to promote sustainable solutions on a local, national and international scale, and who's dedicated efforts are helping to meet UN's 17 Sustainable Development Goals (SDGs).
Global Impact Award: Inclusive Sustainability
Frances Noble at the Business Confucius Institute won the Global Impact Award for work promoting inclusive sustainability by highlighting international student perspectives.
The award recognises innovative projects and those who have made a significant global impact in addressing sustainability challenges. As a staff Sustainability Architect, Frances Noble has made a considerable impact on student engagement around sustainability with a focus on cross-cultural communication.
Through organising global roundtable events, Frances welcomed international perspectives on sustainability, connected presenters and participants from around the globe, and set out a successful model of student engagement and quality education around sustainability which can be used across the University.
One roundtable event attendee commented that their top takeaway was "how so many people across the globe genuinely care about sustainability which can therefore lead to world change". Another attendee felt reassured that "people from completely different cultural backgrounds are having the same thoughts, concerns and hopes about sustainability in daily life as I do."
Frances commented:
We all come to the discussion on sustainability from different backgrounds and cultures. By bringing together diverse members of our university community we aimed to raise intercultural awareness and include everyone in the conversation.
"I learned that our students have so much knowledge and enthusiasm, and it was a pleasure to give them a platform to shine. Their presentations allowed us to travel virtually, to experience different countries and issues, and feel part of a global community."
Advancing Sustainability Knowledge Award
The Advancing Sustainability Knowledge award recognises quality teaching, learning and knowledge sharing across the University's academic, professional and operational communities, and celebrates those working to advance SDG 4: quality education.
Dr Olivia Solomon and Teaching Fellow Dennis MacDonald were recognised for their commitment to embedding SDGs within management learning through their work running the Commercial and Professional Skills module. Students on the module were also awarded for their dedicated work with Sustainability at Leeds.
The module develops students' commercial and professional awareness as they work on real business projects. In recent years students have worked with interdisciplinary teams to provide project feedback and suggestions, and in the process gained invaluable work experience.
This year students worked with Sustainability at Leeds, where project teams have been evaluating the effectiveness of the flagship #Plasticfree2023 and Blueprint programmes.
A current student on the module commented:
The project is very practical and it has been very useful and eye-opening to have a module that is so hands-on and has a real impact to the teams we work with. I think it will be vital for applying to our roles in the future.
Module leader Dr Solomon commented: "I am extremely happy with the success of the Commercial and Professional Skills module and the recognition that the module has achieved. I look forward to continuing to work with the students and the Sustainability Team to advance knowledge in the field".
Former module leader, Dennis MacDonald, added: "I can only say how delighted I am that the module has received University-wide recognition and is seen to be developing the skills of next generation Business School graduates. The students are actively dealing with policies and initiatives around sustainability which are likely to be increasingly evident and important in their career."
Commendations
A number of other Business School staff received special mentions at this year's awards: Professional Development Tutor Andrea Denny was highly commended in the Culture of Collaboration Award for running the Q Step Summer Placement Scheme, and was shortlisted alongside Jo Cutter for running a 'How's Your Footprint' taster session in collaboration with Higher Education Smart Campus Association during the University's Climate Week.
Professor Vera Trappmann, Director of Sustainability at the Business School was also shortlisted for work in embedding sustainability as a core principle at the School. Professor Trappmann commented:
It is delighting to see how many colleagues are working on a sustainability agenda within the Business School. The level of commitment and dedication we have seen throughout the last year in particular, even under difficult conditions that the lockdown has imposed on us, is impressive.
"I'd like to thank everybody involved for their tremendous work, we had so many curricular and extra-curricular projects, of which many were suggested for the Sustainability Awards.
I am now very excited to see Business School colleagues winning two of the Sustainability Awards. It is fantastic and I send huge congratulations to the winners. I hope colleagues continue their work and these will not be the last awards that will recognise the collective efforts the Business School is undertaking to raise awareness among our students for sustainability."
The theme of this year's Sustainability Awards was 'creating a future for all', and nominations were encouraged for sustainability efforts where equality, diversity and inclusivity were core principles.
Congratulations to all staff and students recognised for their commitment to sustainable practices and meeting the UN's SDGs.