£8m Digital Futures at Work Research Centre launches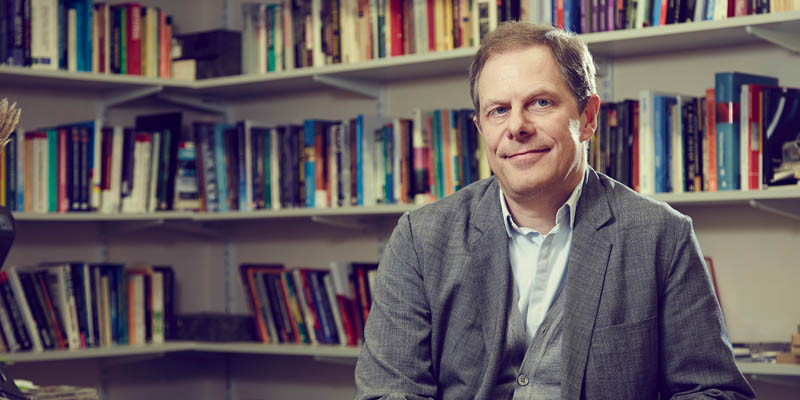 A new £8m research centre exploring how technology is changing the world of work will officially launch at the end of the month.
The Economic and Social Research Council (ESRC)-funded Digital Futures at Work Research Centre (Dig.IT) is a flagship investment that aims to advance understanding of how digital technologies are reshaping work, impacting on employers, employees, job seekers and governments.
The Dig.IT Centre is jointly led by Professor Mark Stuart, Pro Dean for Research at Leeds University Business School, and Professor Jackie O'Reilly of the University of Sussex Business School, alongside partners from Aberdeen, Cambridge, Manchester and Monash Universities.
A roadmap launch will be held on Thursday 30 January 2020 at Eversheds Sutherland's London HQ and will feature contributions by Professor Jennifer Rubin, Executive Chair of the ESRC, and the Dig.IT Centre's knowledge exchange partners. It will also include a wider discussion with attendees on key issues around the digital transformation of work.

In addition to Eversheds Sutherland, who will sit on the Advisory Board and help facilitate the research of Dig.IT, over twenty businesses, union, NGOs and government partners are involved with the centre from Europe, North America and Asia, also including EY, Walmart, and Marks & Spencer.
Professor Stuart, Montague Burton Professor of Human Resource Management at Leeds University Business School, said:
The impact of new technologies on the future of work is one of the most pressing policy concerns of our time. Yet debate is largely speculative. Over the next five years, the Digital Futures at Work Research Centre will embark on an agenda-setting programme of research that will provide compelling evidence on the contemporary transformation of work.
"The centre will act as a focal point for all those interested in the future of work, providing a much-needed space to bring together academic researchers, policymakers and practitioners to interrogate contemporary developments within a historical, international and comparative perspective."
Professor O'Reilly said: "We know that some firms are at the forefront of digital transformations, whilst others are lagging behind. We know that we have some of the best-qualified STEM graduates in the UK, while others lack basic digital skills. And we know that countries vary in their ability to effectively take up some of these challenges. But we don't always know why these gaps are appearing and what can be done to ensure that digital transformation is inclusive. The Digital Futures at Work Research Centre will have some of these questions at the heart of its investigations to understand not only what is happening in the UK, how this compares internationally, and what needs to be done."
Among the objectives the centre will work towards in its five-year lifespan:
Generate new knowledge to inform the development of an analytical framework around the concept of the 'connected worker' and the 'connected economy' by maximising knowledge exchange and co-produced research with relevant communities.
Establish a new Data Observatory as a one-platform library of national and international resources for decision-makers connecting with UK Industrial Strategy and welfare policy.
Initiate a £500,000 Innovation Fund providing financial support for new research initiatives and methodological approaches, enabling international exchanges and extensive dissemination.
Provide a strong career development programme for mid and early career researchers through mentoring and staff development, internships and summer schools.
Ensure the long-term sustainability of the centre by developing an MSc in People Analytics informed by Dig.IT research.
Leeds University Business School's role at the helm of Dig.IT reflects the strengths of the Centre for Employment Relations, Innovation and Change (CERIC) at Leeds, which is one of the UK's leading research institutes in employment relations and the changing world of work.
The Leeds team includes Professor Chris Forde, Professor David Spencer, Professor Andy Charlwood, Dr Kate Hardy, Dr Danat Valizade, Dr Ioulia Bessa, Dr Charles Umney and Dr Jo Ingold of Leeds University Business School, and Professor David Hesmondhalgh of the School of Media and Communication, who will work alongside experts from the universities of Aberdeen, Cambridge, Manchester and Monash in Australia.
Marc Meryon, Partner and Head of Industrial Relations at Eversheds Sutherland, said: "As a global law firm, we're thrilled to support and partner on this innovative project, which reflects our purpose of helping our people, our clients and our communities to thrive. The world of work is constantly evolving, and research on understanding and adapting to these changes is vital for businesses, governments and professionals in today's global market."