Business School signs MOU with prestigious Indian Institute of Management: Calcutta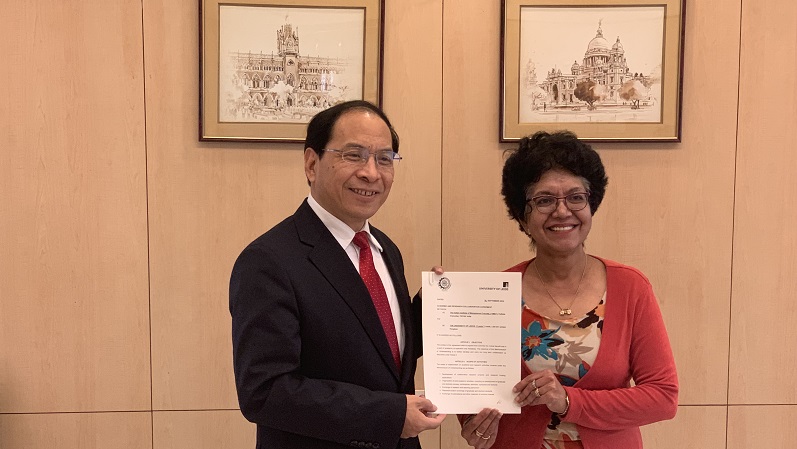 A recent visit to the Indian Institute of Management Calcutta (IIM Calcutta) included the signing of a Memorandum of Understanding (MOU).
The signing of the MOU extends the Business School's global research partnerships.
The trip was part of the India visit led by University of Leeds Pro-Vice Chancellor of International Professor Hai-sui Yu in September 2019. The IIM Calcutta MOU was signed by Professor Hai-Sui Yu and Professor Anju Seth, the Director of IIM Calcutta.
As one of India's top Business Schools, IIM Calcutta is well-recognised in business and government policy circles across the country, and houses excellent expertise in research.
The MOU harnesses great potential for Leeds University Business School academics to conduct high-quality and impactful research into a wide variety of business and economic phenomena within the Indian context, during a period of remarkably rapid change and development.
Read more about Research and Innovation at Leeds University Business School.