Students fight financial fraud at Barclays Hackathon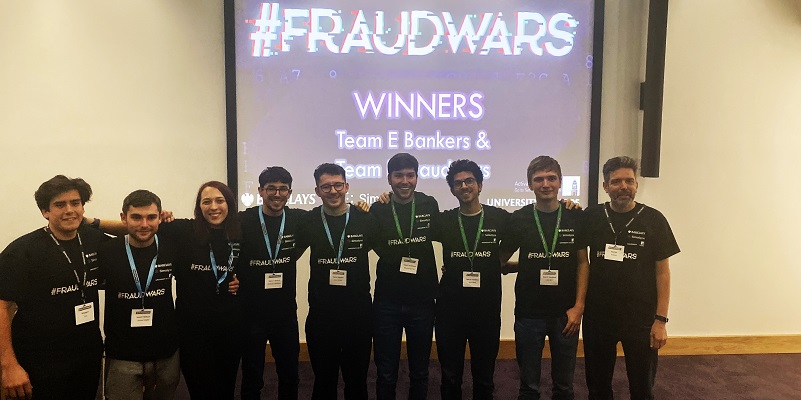 The University of Leeds joined forces with Barclays and financial software company Symudine in November to host the inaugural #FraudWars Hackathon 2019.
Aimed at using data science skills to investigate fraud prevention strategies, students went head to head in a simulation using agent-based modelling in the University's new Business Innovation Hub, Nexus.
Students at all levels of study, from undergraduate to Postgraduate Researchers, across all programmes of study, were eligible to take part in the simulation and networking day. Students from a wide variety of disciplines, from Law to Chemistry, Economics and Computing, were represented in the event.
The simulation comprised two sides, the fraudsters and the bankers. Students worked against each other using data science skills to look at strategies that fraudsters might use in order to develop prevention strategies in the industry. The day provided students with insights into a career in the cutting edge of financial technology (fintech) and opportunities to develop skills using systems that are integral to the financial sector.
The winners of Hackathon have been invited to attend an insight day with the Barclays Fraud Detection Team and Symudine in their respective headquarters in London in early January.
Leading the event on behalf of the University, Associate Professor Iain Clacher, Pro Dean for International at Leeds University Business School, commented on the 18 month venture coming to fruition:
The hackathon is a brilliant opportunity for our students to experience what it's like working on the front line of financial services, and to develop skills used by organisations at the cutting edge of financial technology.
Watch the #FraudWars video and read Symudine's article to find out more information about the day.