Work begins on new teaching facility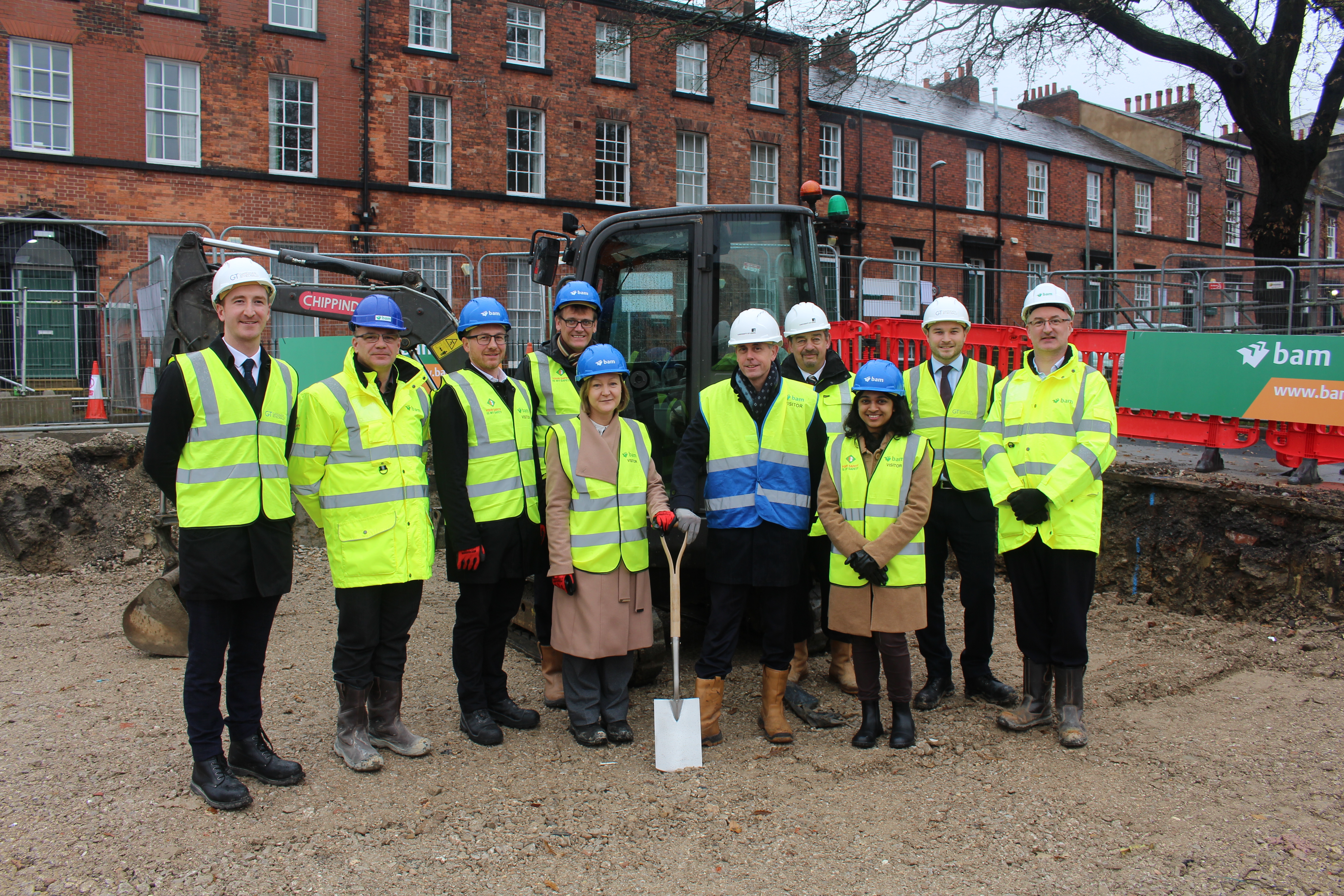 Colleagues have come together to mark the start of work on a new teaching facility on Lyddon Terrace.
Representatives from the University of Leeds Estates team, Leeds University Business School and the School of Law joined the contractor BAM construction and architects DLA Architecture to mark this important construction milestone.
The investment, on Lyddon Terrace, will create a new central teaching facility which will also house space for the Business School and the School of Law. It is proposed that prominent features of the building will include a new Trading Room, flexible teaching areas and Behavioural Laboratories to provide more flexible and innovative ways of teaching.
Steve Gilley, Director of Estates and Facilities said: "This new building is contributing to the University's wider ambition to create an environment that promotes learning, innovation and enterprise. It will provide technology-rich, flexible teaching spaces, lecture theatres and trading rooms, further advancing the delivery of world-class teaching solutions."
It is wonderful to mark the beginning of the construction of this new state-of-the-art teaching facility. I am grateful to the many Business School colleagues and Leeds University Union (LUU) students who contributed to designing what will be a world class student-centred learning environment. These new facilities will further enhance our reputation as a leading Business School.
Mitali Agrawal, a Business School Student Representative for the Marketing division said: "This important investment in the new building is testament to the dedication and commitment of the Business School in enhancing its students' learning experiences here at the University."
BAM construction director, Kelvin Pollard, said: "It is fantastic to be building another world-class teaching facility at the University of Leeds, where we are already on site delivering the Sir William Henry Bragg building. We have well-established, strong working relationships with the University and this is an excellent basis to work from."