New Executive Dean for Leeds University Business School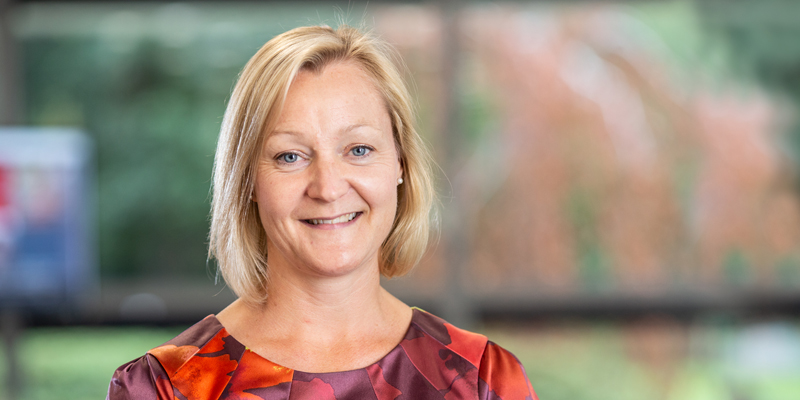 Professor Julia Bennell has been appointed as the new Executive Dean of Leeds University Business School.
Currently Deputy Dean at Leeds University Business School, Professor Bennell is a distinguished management scientist, with particular expertise in tackling combinatorial optimisation problems using mathematical modelling and artificial intelligence.
Professor Bennell will also hold the post of Professor of Operational Research.
She was appointed to the post of Deputy Dean at the Business School in 2018, with a wide range of responsibilities.
Since arriving she has been instrumental in progressing the Business School and Law Transformation programme and is playing a leading role in Athena Swan, EQUIS and AACSB accreditation exercises.
Before moving to Leeds, Professor Bennell was the Deputy Head of Southampton University Business School.
Prior to this, she was the Head of the Department of Decision Analytics and Risk, and Director of the Centre for Operational Research, Management Science and Information Systems that crossed Southampton's Schools of Business, Mathematics and Health Sciences.
Professor Bennell has undertaken major research projects at the boundary between academia and industry, acted as the REF impact champion in 2014 and has a strong track record in teaching and educational development, holding a Senior Fellowship from the Higher Education Academy.
She is also a Vice President of the Association of European Operational Research (OR) Societies and a member of the UK OR Society Research Panel.
Leeds University Business School is a leading, full-service business school regularly world ranked by the Financial Times, QS and The Economist, and one of a small number of schools worldwide to be triple accredited by AACSB, AMBA and EQUIS.
A top ten business and management research intensive school according to the 2014 REF, it delivers research based learning to 4,500 undergraduate, masters, MBA and PhD students from 100 different countries, and provides executive and professional education.
Welcoming Professor Bennell's appointment, Vice-Chancellor, Sir Alan Langlands said: "Since joining us as Deputy Dean, Julia Bennell has proved to be a tremendous addition to the academic leadership community in Leeds.
"She epitomises the mission of the Business School to make an exceptional impact on global business and society through leadership in education and research; and she lives and breathes the University's values of professionalism, inclusiveness, integrity and community.
"With total investment of £75.7 million planned over the next two years, Julia has the drive and determination to lead the Business School forward and to contribute to the University as a whole by promoting interdisciplinary research and an approach to learning that enables students to develop deep subject knowledge and prepares them to deal with complexity, diversity and change."
Professor Bennell said: "I am honoured to be appointed Executive Dean of Leeds University Business School. This is a strong Business School with an excellent reputation for teaching and research.
"This is an exciting time to lead the school as it invests in new facilities and ways of working, providing huge opportunities to both lead internationally in teaching innovation and further build its global research presence. I am looking forward to working with colleagues towards a successful future."
Responding to the announcement, Professor Peter Moizer, the current Executive Dean at the Business School, who has held the post since 2008, said: "I am very pleased that Julia is taking over from me. I am sure that the Business School will go from strength to strength under her leadership."
Professor Bennell will take up post from 1 January 2020, with Professor Moizer stepping down as Executive Dean at the end of the calendar year. Both will continue their highly productive working relationship during the transition period.