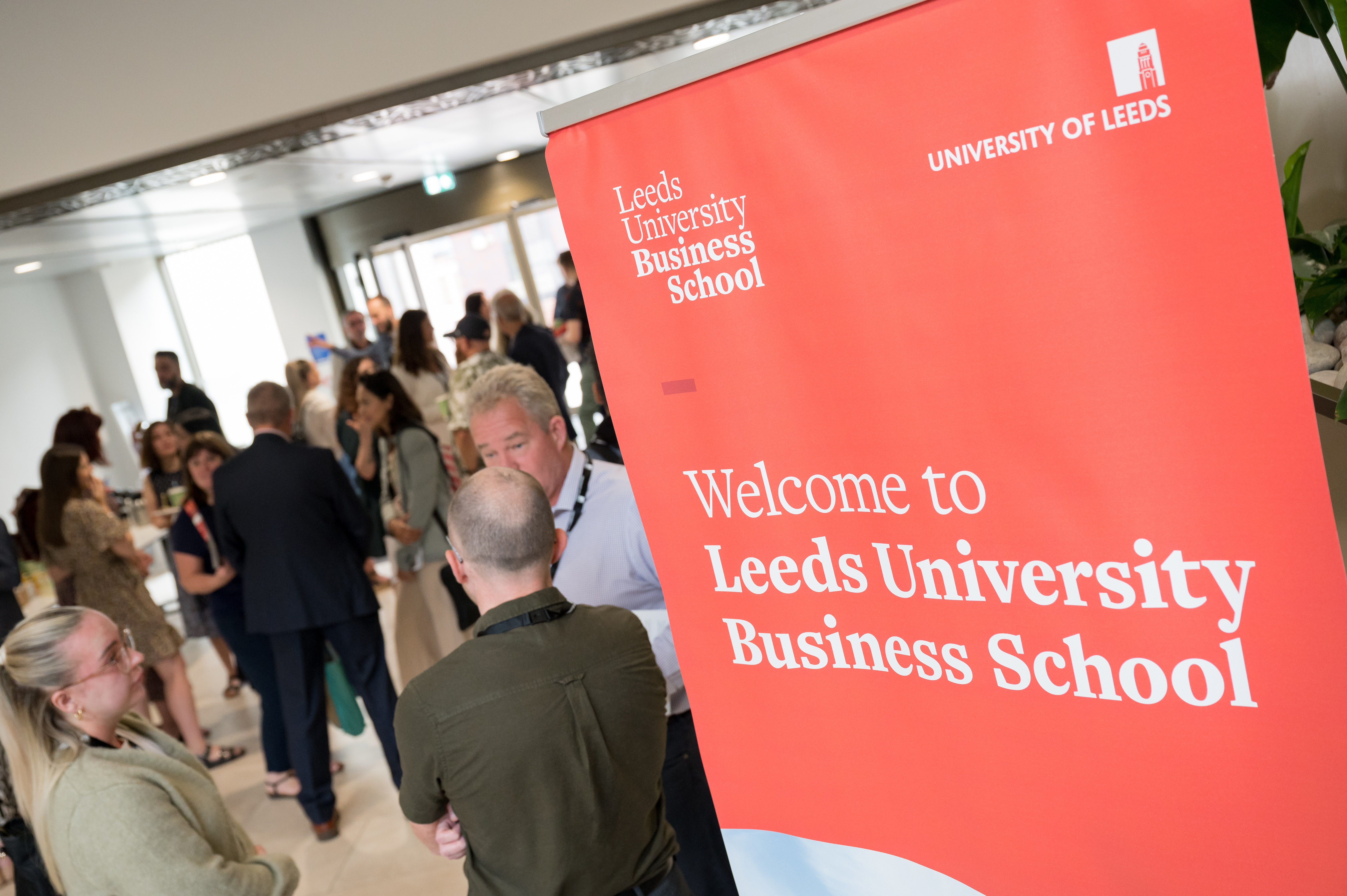 Leeds University Business School held their 'Business Open Day' on Thursday 22 June, giving local industry professionals the opportunity to meet and find out how they can work with the university.
Nine sessions took place, covering research, executive education, student placements and much more, attended by 75 delegates from local businesses and the university.
There was great representation from the SME sector and a wide range of industries, and delegates had the opportunity to network and create valuable collaboration opportunities.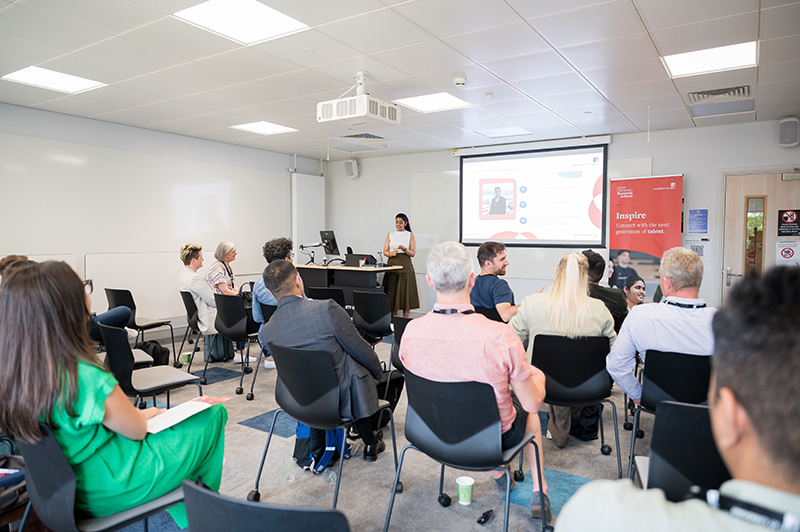 There was also the opportunity to meet with our academic, professional and support team, who explained the opportunities to collaborate, inspire and learn with the Business School.
Commenting on the event, Professor Edgar Meyer, Deputy Dean said:
This event is a fantastic opportunity for academics and local industry professionals to share ideas, learn from each other, and foster collaborations to solve problems. It has been wonderful hearing first-hand from people who have worked with us on how our expertise has supported them in achieving their goals and how this has led to a strong relationships with the business school.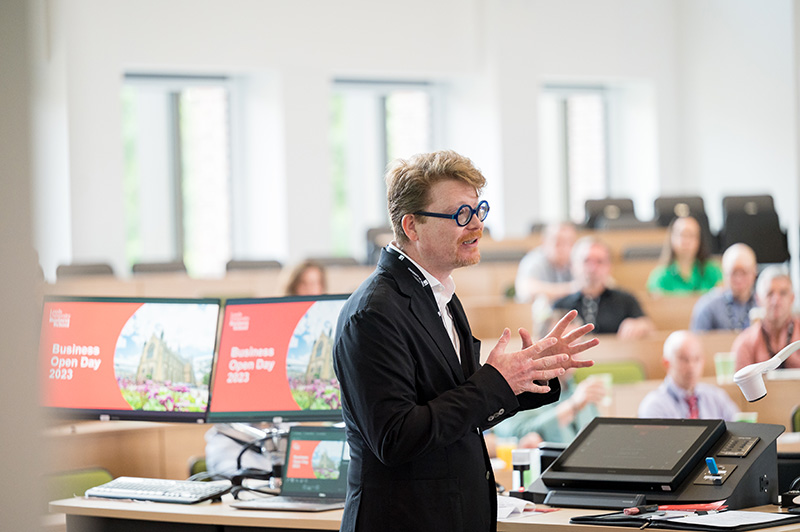 Thank you to everyone who came along to find out more. We are looking forward to starting some new projects and partnerships with more businesses across the Leeds City Region, as well as continuing to work with our brilliant existing community.
If you would like to be involved with future events, please contact Anna France (a.france@leeds.ac.uk)
Read more about how businesses can work with Leeds University Business School.