Alumni business wins at the Midlands StartUp Awards Finals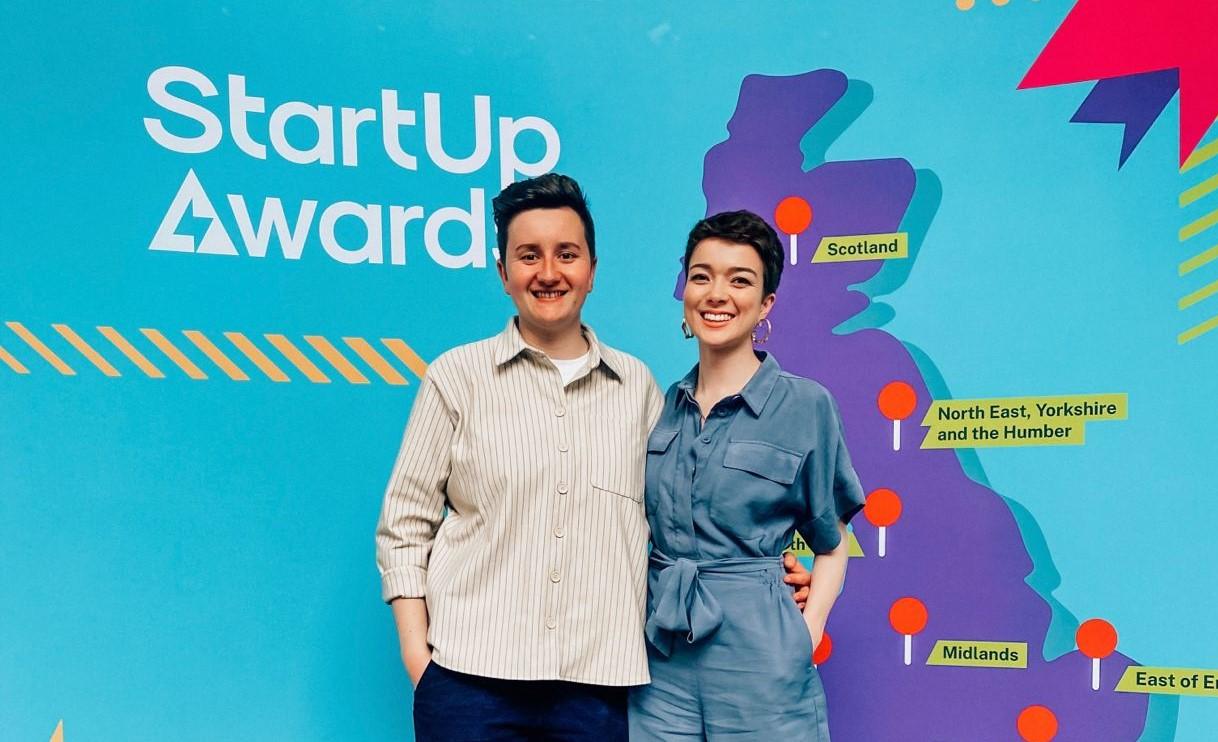 Leeds University Business School alumni, Jazz Moodie and Elle Upshall, named Events & Hospitality winner at the Midlands StartUp Awards Finals.
Alumni Jazz Moodie (BA Management with Marketing 2018) and Elle Upshall (BA Management with Marketing 2018) are co-Founders of startup The Queer Campfire, which has been named as the Events & Hospitality winner at the Midlands StartUp Awards 2023 on Thursday 18th May.
The festival and camping event is designed to create a safer space for bisexuals, lesbians, non-binary, trans, and all LGBTQIA+ people.
Jazz and Elle commented:
"Safe spaces are rare for the LGBTQIA+ community. Furthermore we identified that there was a distinct lack of organisations bringing people together once you step out of London. Together we created The Queer Campfire – with exclusive hire, queer folks and trans people can feel safe in the knowledge that they're surrounded by like-minded people."
The StartUp Awards were established in 2022 to highlight the success of start-ups across nine UK nations and regions, and to celebrate the achievements of entrepreneurs in all sectors of the economy.
In March 2023 The Queer Campfire also featured on BBC News Look North, a local television news show in the UK, where Jazz and Elle spoke about the success of the festival, which also helps spotlight talented community performers, including comedy sets and live music.
In a Q&A with Unite last year they commented:
"As queer folks, we walk through life very differently from our straight counterparts. Whether it's toning down public displays of affection and avoiding holding hands in public, to anxiously anticipating whether there are non-gendered toilets at a venue."
"It's only when you're surrounded by other queer people, that you start to realise what living at 100% authenticity feels like."
Their first event in 2021 attracted over 50 campers and received lots of excellent feedback. They have now gone on to run two sell out events, including this year's event to be held on 28 July in Lincolnshire, whcih will also include a newfound focus on elevating and platforming queer talent including comedy and live music. The festival also provides discounted tickets for those who are unemployed or on low income to ensure that it is fully accessible and inclusive for those who want attend.
As well as being co-founders of the Queer Campfire, Elle works as a Programme Executive at Virgin Start Up and Jazz works as a National Account Manager for Lucky Saint.
Find out more on The Queer Campfire website.