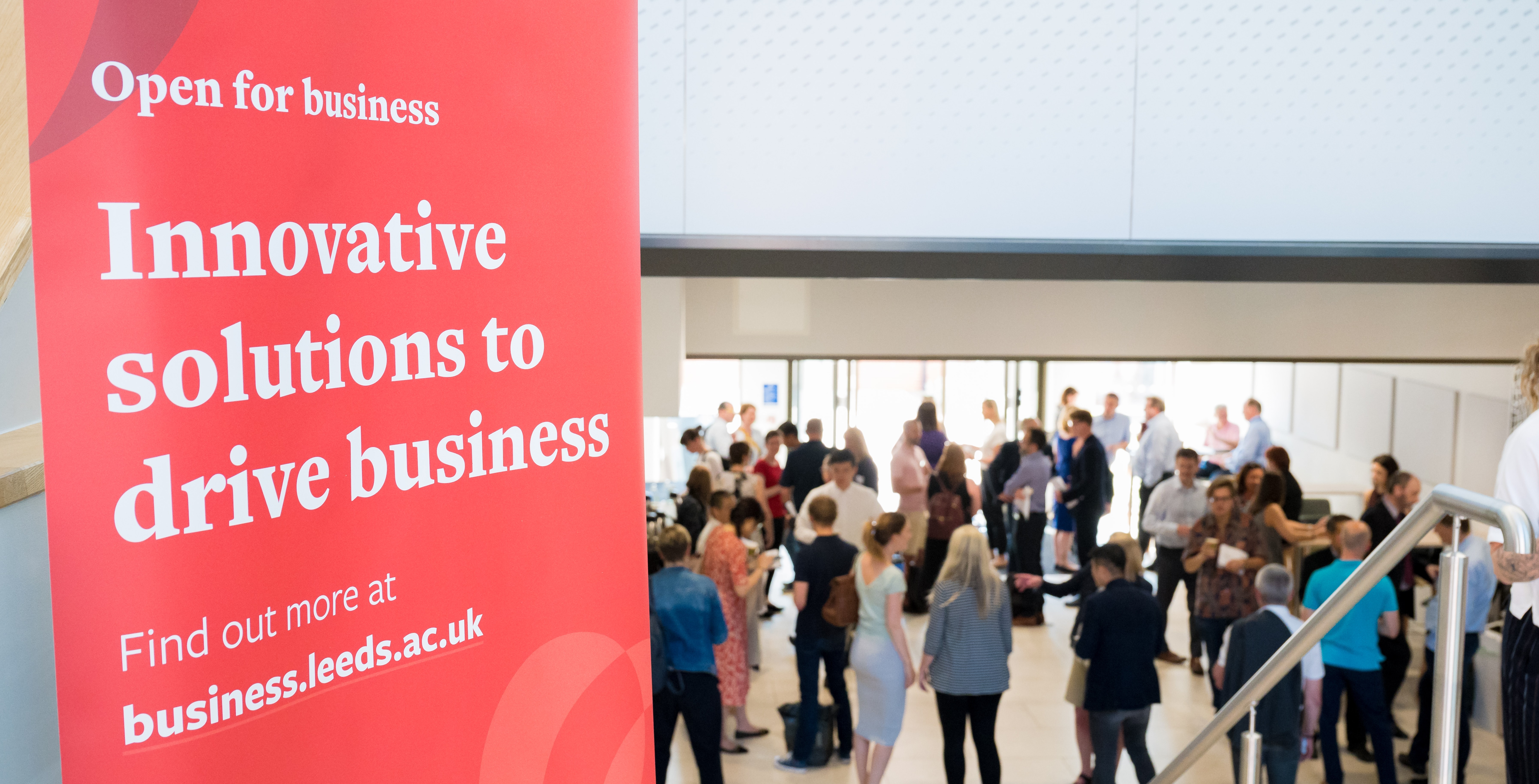 Leeds University Business School held their first ever 'Business Open Day' on campus on Thursday 22 June, giving local industry professionals the opportunity to come and find out more.
12 sessions took place, covering research, executive education, student placements and much more, attended by 73 delegates from local businesses and from the Business School.
The SME sector was particularly well represented and delegates had the opportunity to network and create valuable collaboration opportunities.
Achille Traore, Founder and CEO of Leeds-based businesses TopScreen Media Ltd and White Label Loyalty who is also one of the Enterprise Ambassadors at the Business School presented the opening session for the event:
I'm really proud to be part of the event. It's a brilliant way for business owners, like me, to learn. The business school has an important role to play in supporting a successful economy and building a resilient local business community, providing the skills, knowledge and talent needed in a dynamic and changing world.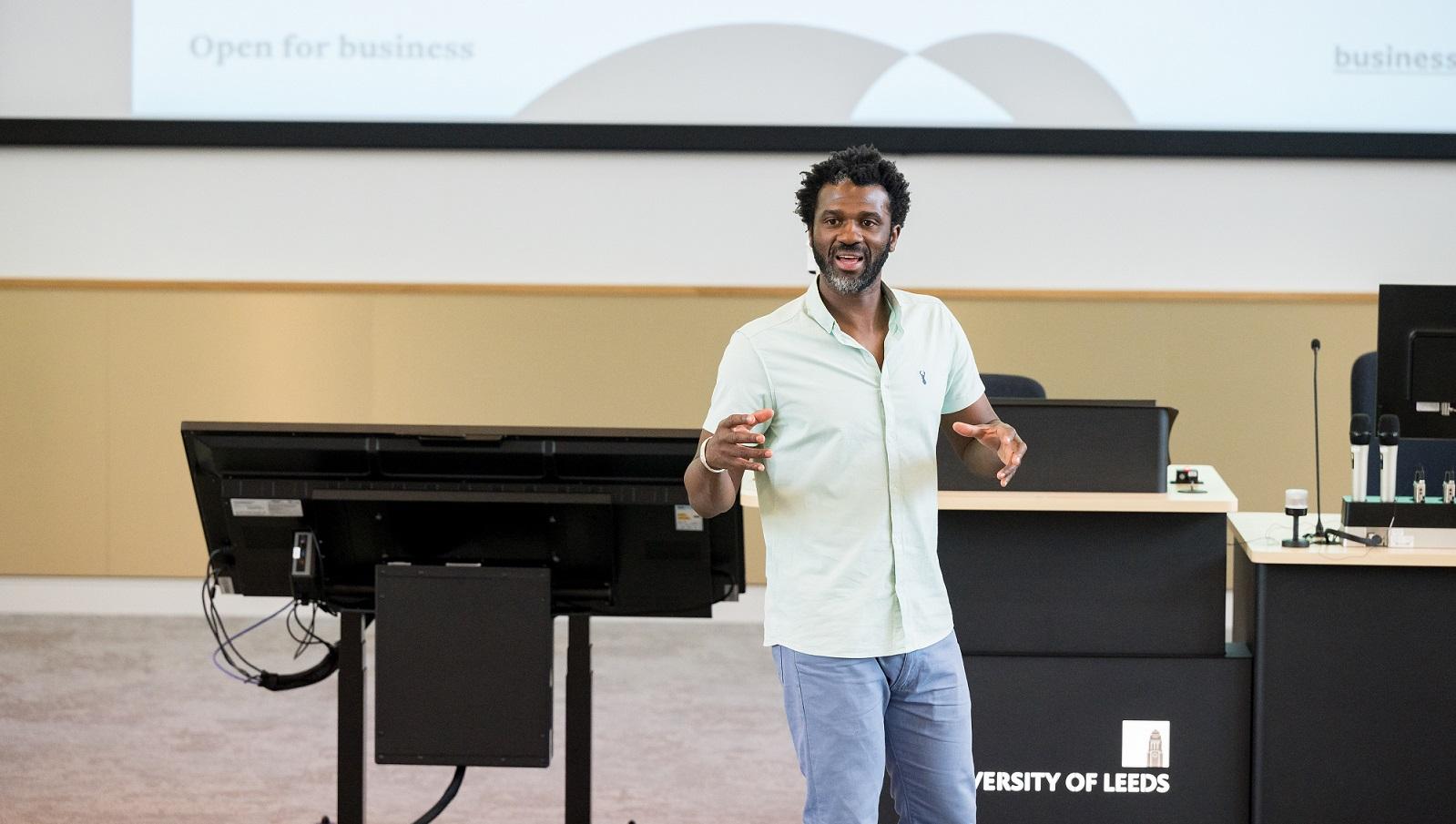 There was also the opportunity to meet with our academic, professional and support team who explained the opportunities to collaborate, inspire and learn with the Business School.
Commenting on the event, Professor Sarah Underwood, Director of External Engagement said:
We felt it was really important that we put on this event and give local businesses an opportunity to meet face to face and learn together. The event gave people the chance to hear first-hand from those who have already benefited from our expertise, and who want to share their experiences.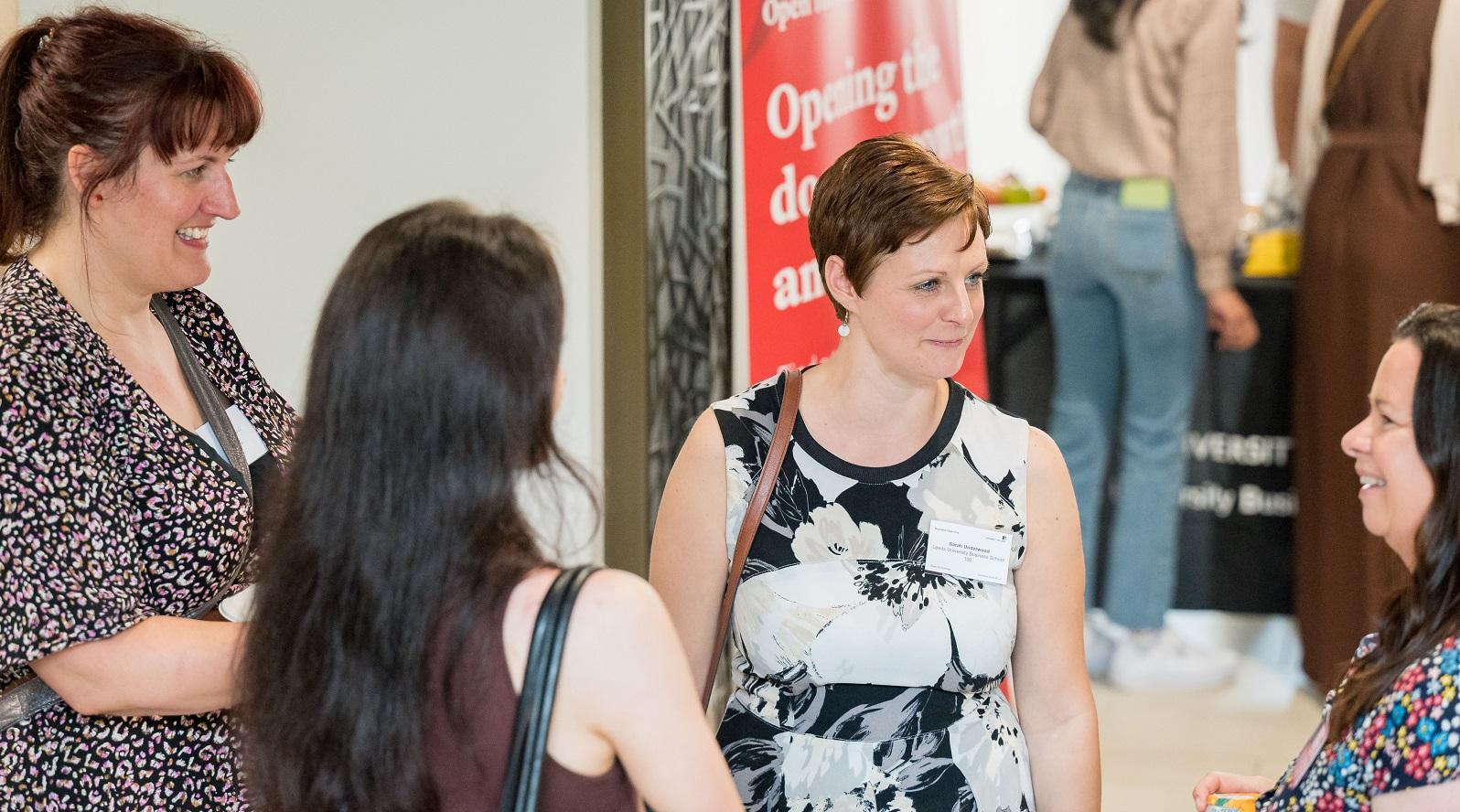 Thank you to everyone who came along to find out more. We are looking forward to starting some new projects and partnerships with more businesses across the Leeds City Region, as well as continuing to work with our brilliant existing community.
We are already looking forward to our next Open Day which will be on Thursday 22nd June 2023.
If you would like to be involved in our Business Open Day 2023 then contact Anna France (a.france@leeds.ac.uk)
Read more about how businesses can work with Leeds University Business School.