Mark Butterick
Profile
I have been working in operational management and senior HR roles for over twenty years. I have managed large teams of direct/indirect employees and subject matter experts both as an operational manager and, for many years, as an HR and employment law specialist. I have worked across the UK and internationally delivering highly challenging roles and projects.
I have worked in operational management, senior HRBP, Head of HR, HR Director and consultancy roles for many prominent organisations including: Compass, Wickes, Veolia, Xchanging and Royal Mail Group. I have provided strategic HR support to headcounts of up to 7,000, managed budgets of up to £14 million and advised extensively at executive board level.
I have received a number of prestigious awards during my career. In 2006 I received a Certificate of Individual Achievement from Henri Proglio, Chairman and CEO of Veolia at The Law Society in London. I was also winner of the Interserve Divisional People Development Award in 2011 after successfully delivering a broad spectrum of strategic organisational development projects that generated significant commercial results.
In terms of professional qualifications I successfully completed a BA (Hons) in History at the University of Central Lancashire in 1999 and a Masters degree (MA) in HR and Employment Law at the University of Leeds in 2005. I then qualified as a HR Practitioner at the University of Huddersfield in 2006 where I became a Certified Chartered Member of the Chartered Institute of Personnel and Development (CIPD). After a further six years working in senior HR roles I subsequently became a Chartered Fellow of the CIPD in 2011 (CFCIPD). I am PRINCE2 qualified at both foundation and practitioner level, NEBOSH level 3 qualified and a fully qualified DISC psychometric practitioner. I hold a Group Training Certificate from the Chartered Institute of Environmental Health, Associate Membership of the International Institute of Risk and Safety Management (AIIRSM) and Technician Membership of the Institute of Occupational Safety and Health (Tech IOSH).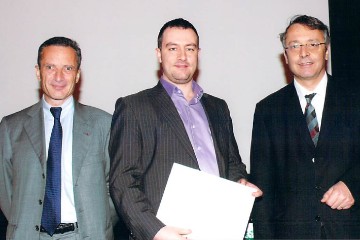 In 2012 I became an independent HR Consultant and Project Director. This led to the creation of Reach Higher Human Resources™, a concept that I developed in to a limited company and a business that now enjoys a proven track record of successful project delivery and client satisfaction. I am also a co-director of Reach Higher Home Services™, a specialist support services business that was incorporated in 2019 to provide assistance to both homeowners and commercial organisations
In 2015 I began my complementary career as a Lecturer in Reward Management, Pay Structures, Performance Management and Employee Motivation at Bradford University School of Management. In 2016 I was subsequently invited to become a Lecturer in Employment Law to MSc postgraduates at Loughborough University, where I am Course Leader at the School of Business and Economics. I designed, wrote and then developed this fully CIPD accredited course as a new subject at the university and experienced a threefold increase in student numbers during the first three years of delivery.
In 2019 I successfully completed a Certificate in Academic Practice at Loughborough University and became a Fellow of the Higher Education Academy (FHEA). In 2019 I also joined Leeds University Business School as a Postgraduate Lecturer in Human Resource Management, Management Consulting and People Analytics. These subjects are taught at Masters level with the latter forming part of the university's CIPD accredited MA in Human Resource Management. It was a significant personal honour to be invited to teach on the course that I had myself successfully completed in 2005.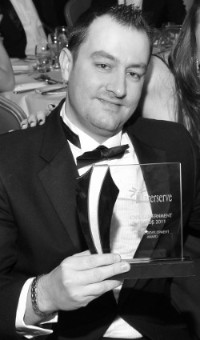 Research interests
Economic democracy
Communication strategies and organisational effectiveness
Qualifications
Post Graduate Certificate in Academic Practice, University of Loughborough
Certified Chartered MCIPD, University of Huddersfield
MA Human Resource Management, University of Leeds
BA (Hons) History, University of Central Lancashire
Professional memberships
Fellow of the Higher Education Academy
Certified Chartered Fellow of the Chartered Institute of Personnel and Development
Associate Member of International Institute of Risk and Safety Management
Technician Member of the Institute of Occupational Safety and Health
NEBOSH
PRINCE2, Axelos
DISC PPA, Thomas International