Q&A with Leader in Residence Billy D'Arcy, CEO for BAI Communications in Europe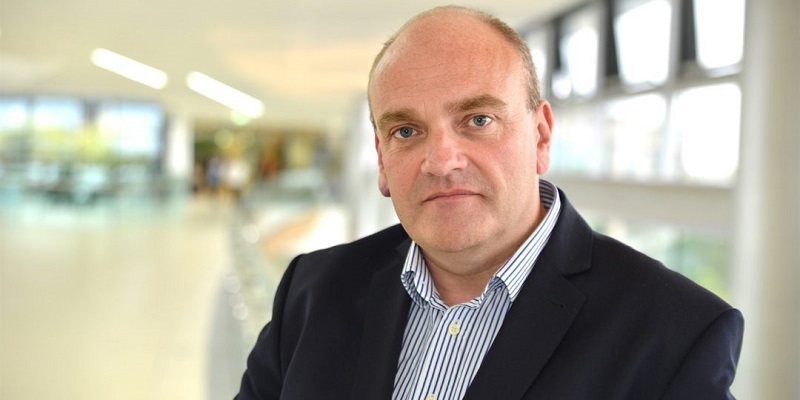 The management division has 80+ Leaders in Residence - experienced professionals who volunteer their time to share business insights with our students, via mentoring, guest talks and networking events
One of our Leaders in Residence is Billy D'Arcy. We caught up with Billy to hear about his experiences of being a Leader in Residence. We found out why this very busy CEO volunteers his time for the scheme. And we picked up some great interview tips too!
Billy, what's your current role?
I am the CEO for BAI Communications in Europe. BAI is a global telecommunications infrastructure organisation with operations in Australia, Hong Kong, New York, Toronto and Canada. BAI Group deliver broadcasting to the majority of the TV & Radio organisations across the continent of Australia. BAI also run the Emergency Services Communications platform in New South Wales. In our other regions of the world we have designed, built, operate, maintain and fund telecommunications infrastructure in Subway and Metro environments such as New York, Toronto and Hong Kong, connecting billions of people via their mobile devices in these densely populated environments.
Prior to joining BAI, I worked across a number of telecommunications organisations including O2 where I spent over 14 years as Managing Director of O2's Enterprise and Public Sector business in the UK and Ireland.
When did you first join the Leaders in Residence scheme?
I joined in 2015/2016 during my time with O2 and was keen to continue to support this very engaging and valuable scheme when I joined BAI Group in 2017.
What's involved in being a Leader in Residence?
It involves setting time aside on a number of occasions each year to provide real life experience and direction to those students preparing themselves for a career in business. I also very much enjoy giving talks within this scheme, the last one being to the MBA cohort in recent months on the subject of Resources and Capabilities.
Over the last number of years, we have concentrated on a wide variety of topics ranging from Leadership, Commercial Awareness, Intrapreneurship and a critical area of Networking and Interpersonal Skills. Listening to the undergraduates and being prepared to answer their questions with your own personal perspective is a key part of many of the sessions. I also get to learn from listening to their views and those of my fellow Leaders in Residence who take part in this scheme.
Your CEO role must keep you very busy. Why do you volunteer your time for this scheme?
The primary reason is that I see a real value in helping the students be as prepared as possible for what they are likely to encounter when they enter a working environment. It's a very competitive environment across most vertical markets and getting off to as confident a start as possible will be important. It is so important that delivery, value creation and how you can "make a difference" in an organisation will help with career progression over time. The other reason for my interest in this scheme is that I get a better understanding of the challenges that many of the students are prepared to discuss and what changes can be made to help with some of these challenges in my own company and industry. I'm a supporter of graduate intake as it brings a freshness an energy to organisations and done properly, is preparing for succession and future leaders.
What's the most common question you're asked by our students?
There are a few questions that tend to come up every time I volunteer my time. The first is related to interview technique and how to get the best outcome from an interview. My response is to say – be prepared, be yourself, make it interesting for the interviewer. Similar to an exam, answer the questions posed and ensure that it is a good two-way conversation where you get to ask questions also. Stay engaged, enthusiastic and energised as the interviewer is likely to be assessing how well you will fit into a team and the culture of the organisation. Personally, when I'm recruiting, I'm subconsciously asking myself: what does the interviewee have, that I need and don't have in my organisation today that will make us a more successful company as a result of providing them with a role.
The second most common question I've had is: "I'm not fully sure what area of business/ industry I want to have a career in, have you any advice?" This is not unusual and I've seen many individuals confused and follow careers they have little interest in, only to end up quite miserable, perhaps being overly influenced by other individuals such as family or friends and indeed other elements. My advice is to focus on an industry or a role that you are genuinely interested in and can be passionate about because if you like what you do and you become the very best that you can be in that role, other important factors such as money and career progression look after themselves.
And finally, what's the most important thing you learn from our management students?
I learn so much from my involvement with the student population of this great scheme. I'm energised by their level of enthusiasm.
High levels of confidence and curiosity are also very evident alongside their desire to put into practice what they are learning. The big "takeout" for me with my involvement is the perspectives and the lens that the students have on every aspect of our discussions. They have helped me to rethink and reflect on certain decisions that I have made or am about to take.