Success for Business Confucius Institute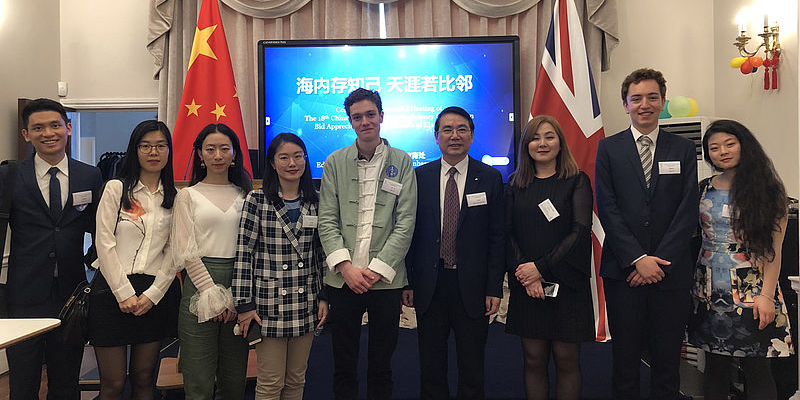 Two current students have been awarded top prizes in the UK Final of the 18th 'Chinese Bridge' Chinese Language Proficiency Competition, which was held in London on Saturday 6 April.
This annual competition is organised by the Confucius Institute Headquarters in China and is the most famous international Chinese language competition for non-native speakers. Regional finals first take place in all countries where there are Confucius Institutes. The competition concludes with a televised grand final in China.
The Business Confucius Institute supported students, Ahmad Elmouniery and James Holmes on their journey, providing coaching, costuming and props, under the leadership of Director Hongwei Yan.
With 29 Chinese Institutes in the UK, the competition was very keen. However, students from the University of Leeds secured both first and second place:
1. Ahmad Elmouniery: First prize. He will now visit China in August to represent the UK in the semi-final & finals of the 'Chinese Bridge' world-wide competition.
2. James Holmes: Second prize. James also secured the following special prizes: 'Most Eloquent Prize', 'Most Popular Contestant of the Night', plus '2019 Ambassador of Chinese Tourism Promotion in the UK'. He will also go to China to watch the finals.
We wish Ahmad the best of luck in the final.
Find out more about the Business Confucius Institute at the University of Leeds