COVID-19, SMEs and net zero
Applied Institute for Research in Economics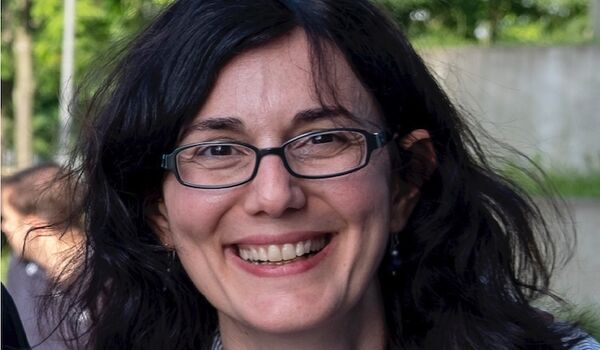 The below is based on a section of the Enterprise Research Centre's "State of Small Business Britain" report.
The climate emergency is leading many countries to commit to various targets for reducing their carbon footprint. In 2019, the UK passed a net zero emissions law to be attained by 2050. Net zero refers to deep reduction in emissions. In this scenario, any emission should be offset by removing CO2 from the atmosphere. This means that net emissions, after accounting for removed greenhouse gases (GHG), are reduced by 100 per cent, to zero.
In November 2020, the UK government announced a plan for a green recovery that would restore the economy from the COVID-19 crisis. But what do we know about the environmental attitudes and practices of SMEs in the UK? And what impact has the COVID-19 crisis had on SMEs' approaches to net zero?
Emissions by SMEs vary widely depending on the industry in which they operate. The majority of SMEs in the UK are operating in non-GHG intensive industries. This explains partly why most SMEs do not seem to actively manage and report their emissions and why prior research has not paid much attention to them. But SMEs will be called upon to comply with the net zero policies and reduce their direct GHG emissions and indirect emissions.
Data from the Enterprise Research Centre (ERC)'s Business Futures Survey provides some valuable insights into SMEs' attitudes and their activities related to net zero, and the drivers and barriers of these practices during the COVID-19 crisis.
Environmental attitudes and practices
SMEs have strategic priorities that guide their decision making and, in turn, affect their approach towards net zero. ERC's Business Futures Survey took place at the aftermath of the first COVID-19 wave (October – December 2020). The results show that, despite the COVID-19 crisis, sustainability is part of the strategic objectives of many UK SMEs, with 52 per cent of them reporting that 'reducing environmental impact' is their business priority.
Also, 27 per cent of the surveyed firms declared that 'reducing environmental impact' has become a more important priority since the COVID-19 crisis. Only a very small proportion of firms (5 per cent) said that they never consider the impact of their decisions upon the environment.
Environmental attitudes could influence the adoption of net zero practices. Owners or managers of SMEs may hold positive attitudes – responding with pro-environmental intent– or they may hold negative attitudes – deprioritising or ignoring environmental problems. 29 per cent of firms surveyed strongly agreed that businesses should 'spend more' on environmental protection; 51 per cent somewhat agreed; 12 per cent somewhat disagreed; 4 per cent strongly disagreed.
Net zero practices in SMEs
Combating pollution requires firms to adopt a portfolio of environmental practices, that span over different business domains – from production changes, to distribution systems, organisational changes, employees training, environmental research and development (R&D), and market research. Our results indicate that 72 per cent of the firms took steps to minimise the environmental impact of their business over the past year, despite the COVID-19 crisis.
Firms across sectors often adopt Environmental Management Systems (EMSs) to reduce their carbon emissions. EMS are management practices that improve environmental performance by changing organisational structures, and by introducing appropriate procedures and routines. 32 per cent of the firms we surveyed had implemented an in-house EMS and 13 per cent of them had had their EMS certified externally (e.g. ISO14001 or EMAS). These rates are very similar to the pre-crisis levels as recorded in a DEFRA survey in the UK in 2013, where 35 per cent of firms in the UK adopted an EMS and 18 per cent had a certified EMS.
Firms in the survey were pursuing a variety of approaches to net zero. More than half of the firms reported that they had changed their production and/or distribution processes (i.e. transport/logistics) to reduce carbon emissions. The second most used practice is the use of renewable energy. Around a third of the firms provided training on environmental matters, introduced new low carbon products/services to the market, and undertook environmental reports. Other surveyed firms reported that they improved pollution filtering, conducted market research related to low carbon products/services, and were engaged in environmental R&D.
Our results show that irrespective of sector, SMEs were undertaking a variety of management, organisational and technology-based practices to reduce carbon emissions.
Drivers of net zero practices
Both external (e.g. environmental regulations) and internal (e.g. efficiency, corporate image and management capabilities) factors drive firms to commit to net zero practices. The configuration of internal and external factors that stimulate the adoption of carbon reducing practices may change during times of crisis.
In the context of the COVID-19 crisis, firms were committing to reducing their carbon emissions largely due to internal factors. Specifically, firms said they were adopting net zero practices in order to reduce their costs and to improve their image and reputation. Government policies, especially grants or subsidies as well as environmental regulations and taxes, were the key external drivers of adoption of net zero practices amongst firms in the UK. This is in line with prior research.
Sectoral pressures to comply with voluntary agreements, availability of external funding, as well as demand for low carbon products and services are also important in driving firms to adopt environmental practices.
Barriers to net zero practices
Several factors may prevent SMEs to commit to net zero targets. Unsurprisingly, our survey findings show that the COVID-19 pandemic plays a dual role here; it drives adoption of net zero practices (as firms seek to reduce costs in times of crisis), but also constrains the diffusion of net zero practices. 46 per cent of firms stated that COVID-19 was a barrier to their net zero practices.
Furthermore, our results show that lack of information on low carbon technology was a key constraint for many firms (33 per cent). Complying with regulations, whilst also being identified as a driver of adoption, was also cited as a barrier by 32 per cent of firms. Uncertain demand for low carbon product and services and lack of relevant skills also impede adoption of net zero practices. Finally, 18 per cent of the firms seem to face barriers related to perceived complex administrative or legal procedures and difficulties in accessing finance.
Policy implications
The Business Futures Survey findings indicate that a majority of SMEs have positive environmental attitudes and are willing to invest in net zero practices. However, the COVID-19 pandemic was cited by nearly half of all firms as a barrier to implementation. The current conditions provide an opportunity to introduce a mix of policies that support businesses to transition towards net zero. Policy mix refers to adopting a holistic approach to net zero by implementing different types of policies (e.g. environmental policies, innovation policies) at different levels (e.g. business level, city level).
We set out three priorities of a net zero policy mix: First, innovative solutions (i.e. new or improved products/processes) to environmental problems are required to decarbonise production processes and systems. Low private investments on net zero practices are partly due to knowledge spillovers and partly due to market failures associated with pollution.
Our results show that grants and subsidies drive the adoption of net zero practices. Government policy could provide grands and subsidies to support private and public R&D and technology diffusion projects that focus explicitly on net zero.
Second, our results show that environmental regulations and taxes, as well as voluntary agreements (e.g. EMS or ISO14001), induce investments on net zero practices. Hence, government policy could employee such environmental policies to solve market failures associated with pollution, and in turn drive the transition to net zero.
Third, our results show that the diffusion of environmental technologies practices is constrained due to the lack of information about production process or low emission technologies as well as uncertainty related to the demand of low carbon products and services. Government policy can accelerate the diffusion of net zero practices and products by leading the establishment of local (city-region) network of centres that provide information about low carbon technologies, environmental management systems, energy conservation processes, as well as product development, marketing, and training services.
Read the ERC's 2020 State of Small Business Britain, which includes a more detailed version of the above.
The views expressed in this article are those of the author and may not reflect the views of Leeds University Business School or the University of Leeds.